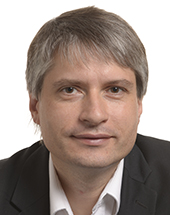 Sven Giegold
age: 48 years

European Green Party

Germany

Member of the European Parliament
Related to
Ranking among leaders of her/his own ...
Leader's Positon on Wholeads' Map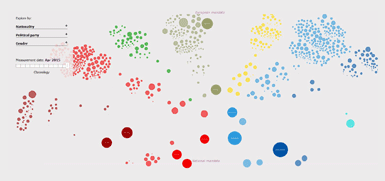 Click the image to identify a leader's position on Map
8.95
/10

8.42
/10

9.08
/10

% OF ALL SEARCHES/ MENTIONS
0.0730

Click on tabs to turn off individual graphs
Click to come back and forth on graph
Latest news about a leader
New EP committee to probe citizenship scheme
Friday, February 09, 2018 10:55:00 AM
Greens MEP Sven Giegold on Thursday warned a new European Parliament committee would investigate citizenship sale schemes like Malta's, as part of a wider probe into financial crimes, tax evasion and avoidance. In a statement, Mr Giegold said "distorting privileges" like residency and citizenship....
Reader poll: Who should be Euronews' EU Personality of the Year?
Thursday, December 21, 2017 05:40:00 AM
Sven Giegold—German Green MEP. As tax spokesman for the European Greens, Giegold has been a key champion of moves to challenge multinational companies and individuals over tax avoidance. He played a major role in placing the results of leaks such as the Panama and Paradise Papers onto the European political agenda.
Malta Arrests 10 Over Killing of Journalist Daphne Caruana Galizia
Monday, December 04, 2017 06:00:00 PM
Sven Giegold, a member of the European Parliament delegation, said in a statement on Friday that the group had arrived on the island "seriously concerned over the rule of law in Malta and left even more worried." "The police and the attorney general have demonstrated an unwillingness to investigate....
Malta cannot look the other way
Sunday, December 03, 2017 08:56:00 AM
The visit by a delegation of MEPs to Malta did absolutely nothing to put people's minds at rest that the rule of law in this country is being respected. On the contrary, the visiting European parliamentarians returned to Brussels, in the words of Green MEP Sven Giegold, "even more worried" than when they arrived.
LuxLeaks trial re-opens debate on whistleblowers' protection
Thursday, November 23, 2017 11:59:00 AM
'Grotesque low point of justice' Thursday's trial is a "grotesque low point of justice," Green MEP Sven Giegold said in statement, adding that the Luxembourg Court "criminalises civil courage." "The whistleblowers deserve acquittal and protection for their commitment to the common good," he said in a statement.
Tweets