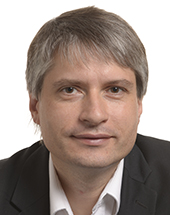 Sven Giegold
age: 50 years

European Green Party

Germany

Member of the European Parliament
Related to
Ranking among leaders of her/his own ...
Leader's Positon on Wholeads' Map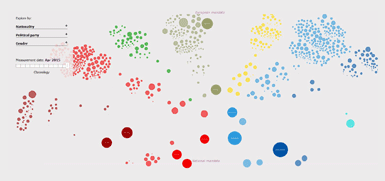 Click the image to identify a leader's position on Map
8.95
/10

8.42
/10

9.08
/10

% OF ALL SEARCHES/ MENTIONS
0.0730

Click on tabs to turn off individual graphs
Click to come back and forth on graph
Latest news about a leader
Where To Is EU's Way Out of the Crisis - Euinside's Discussion with MEPs
Saturday, December 21, 2019 08:47:00 AM
What should be done right now to save the euro area from contagion and to avoid repetition of the current situation? These are some of the issues we discussed with MEPs Diogo Feio (EPP, Portugal), Elisa Ferreira (Socialists and Democrats, Portugal) and Sven Giegold (Greens/EFA, Germany).
More than just 'misjudgement' | Sven Giegold
Monday, December 09, 2019 03:42:00 PM
Can you describe the atmosphere inside the Prime Minister's office during your meeting with Muscat earlier this week? First of all, the meeting with Mr Muscat was very different from those before. At previous meetings, I always saw him as overly self-confident; this time, he was much more on the defensive, for obvious reasons.
MEP calls on EU to initiate suspension procedures against Malta
Thursday, December 05, 2019 06:21:00 AM
The European Commission should open an investigation into the rule of law. Preparations must now be made for Article 7 proceedings against Malta, MEP Sven Giegold said today. Article 7 of the Treaty on European Union is a procedure to suspend certain rights from a member state.
Digital Brief: Macron's audition
Thursday, November 14, 2019 03:41:00 PM
"We have never seen the CEO of a company directly become an EU Commissioner working in the same area of competence." – Sven Giegold, Green MEP, Wednesday 13 November. BRETON. It's really all about Macron today. The sentiment among EU officials is that should a vote take place on Breton's appointment....
The immigrant investors: Ireland welcomes you (and your €2m)
Saturday, November 02, 2019 08:27:00 AM
The nature of EU citizenship is being changed by a global industry that targets rich people, according to some people in Europe. "We are all citizens of a nation state,but also of the EU," says German Green Party MEP, Sven Giegold. "They are commercialising something that should not be a commodity," he tells The Irish Times.
Tweets
Sorry, no tweets available for this leader