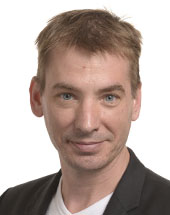 Benedek Javor
age: 46 years

European Green Party

Hungary

MEP - Vice-Chair of the EP Committee on the Environment - Public Health and Food Safety
Related to
Ranking among leaders of her/his own ...
Leader's Positon on Wholeads' Map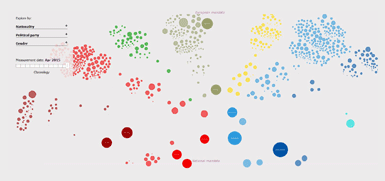 Click the image to identify a leader's position on Map
6.26
/10

3.83
/10

7.62
/10

% OF ALL SEARCHES/ MENTIONS
0.0094

Click on tabs to turn off individual graphs
Click to come back and forth on graph
Latest news about a leader
Benedek Jvor: Open letter to Manfred Weber Hungarian Spectrum
Wednesday, March 13, 2019 09:52:00 PM
Benedek Jávor is a member of the European Parliament who is affiliated with The Greens-European Free Alliance group. We don't know yet what transpired during Manfred Weber's visit to Viktor Orbán today, and although there is a possibility that the Hungarian prime minister will leave EPP on his own....
MEP wins suit aimed at declassifying Paks upgrade agreements
Monday, February 11, 2019 04:34:00 AM
The appeals court of Budapest has upheld the first-instance ruling in favour of Párbeszéd MEP Benedek Jávor, who sued the Hungarian government and Russia's Rosatom company to make agreements concerning an upgrade project of the Paks nuclear plant public, Javor announced on Facebook on Friday.
Forests at the heart of Sustainable Development
Tuesday, February 05, 2019 07:58:00 PM
This conference has been organized under the auspices of the European Parliamentary Alliance on the Fight against Hunger. Opening remarks: MEP Benedek Jávor (The Greens / EFA) Opening keynotes: Karmenu Vella , European Commissioner for Environment, Maritime Affairs and Fisheries; Maria Helena Semedo....
Tweets