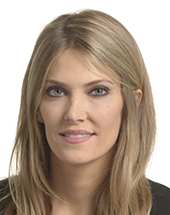 Eva Kaili
age: 39 years

Party of European Socialists

Greece

MEP - Chair of the EP Delegation for relations with the NATO Parliamentary Assembly
Related to
Ranking among leaders of her/his own ...
Leader's Positon on Wholeads' Map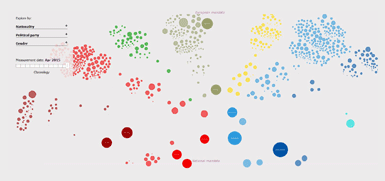 Click the image to identify a leader's position on Map
8.22
/10

7.73
/10

8.30
/10

% OF ALL SEARCHES/ MENTIONS
0.0306

Click on tabs to turn off individual graphs
Click to come back and forth on graph
Latest news about a leader
The EU's perspective of financial regulation
Wednesday, July 04, 2018 06:17:00 PM
In period of economic instability and financial crisis every initiative launched by the European Commission has to be carefully examined and assessed by the EU's legislators to avoid potential complexities and unintended discontent. New Europe's Violetta Rusheva talked to Eva Kaili, a MEP and Member....
EU looking forward on financial regulation
Monday, July 02, 2018 09:36:00 AM
On June 25, New Europe hosted its second panel discussion on the future of financial regulation. The discussion was introduced by two keynote speakers: Paulina Dejmek-Hack, member of cabinet and economic adviser to the President of the European Commission Jean-Claude Juncker, and Eva Kaili, Member....
Events - Strengthening cooperation between the STS forum and the EU through the 9th Framework Program
Friday, May 18, 2018 05:52:00 AM
Provisional program. Co-chaired by : Eva Kaili , MEP, Chair, STOA and. Paul Rübig , MEP, 1st Vice-Chair, STOA, Member, ITRE. Jerzy Buzek , MEP, Chair, ITRE. Koji Omi , Founder and Chairman, Science and Technology in Society forum. 15:00-15:10 Introductory Remarks Jerzy Buzek , MEP, Chair, ITRE. Koji Omi , Founder and Chairman, STS forum.
Events - EIT's Role in Strengthening Innovation
Thursday, May 17, 2018 05:05:00 AM
European Parliament Brussels - Paul Henri Spaak (PHS) 7C050. Programme 12:00 Welcome. Eva KAILI , MEP & STOA Chair 12:05 Setting the scene. Commissioner Tibor NAVRACSICS 12:20 Parliament's View on Main Trends in the EU Innovation Landscape. Christian EHLER , MEP & STOA Panel Member 12:45 EIT's Role in Making Innovation Happen.
Tweets
Foro 2030 retweeted
Sat Aug 11 10:55:44 +0000 2018
Greek MEP Eva Kaili has written a resolution, which was adopted by Parliament's  on 16 May. In it she call for "open-mind…
Nikolaos Zefyros retweeted
Wed Aug 08 22:27:07 +0000 2018
@DecentralizedEu @EvaKaili @Europarl_EN Eva Kaili. Speaker. Is the speech relative to the art of blowjob or Something?