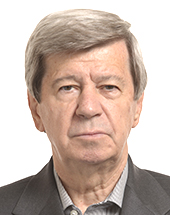 Eduard Kukan
age: 78 years

European People's Party

Slovakia

MEP - Chair of the EP Delegation to the EU-Serbia Stabilisation and Association Parliamentary Committee
Related to
Ranking among leaders of her/his own ...
Leader's Positon on Wholeads' Map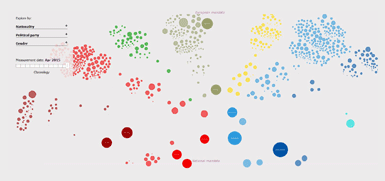 Click the image to identify a leader's position on Map
7.89
/10

7.31
/10

8.06
/10

% OF ALL SEARCHES/ MENTIONS
0.0233

Click on tabs to turn off individual graphs
Click to come back and forth on graph
Latest news about a leader
Kukan: Albania to get recommendation for opening EU accession negotiations
Monday, April 16, 2018 07:21:00 PM
TIRANA – Albania is expected to get the recommendation for opening of the EU accession negotiations, said to Deutsche Welle Radio MEP Eduard Kukan. According to preliminary information of the European Commission's Progress Report due on 17 April, Albania and Macedonia will get recommendations for opening of the EU accession negotiations.
EU Accession Negotiations, Kukan Calls for Unity
Tuesday, February 13, 2018 01:01:00 PM
The Euro-Parliamentarian Eduard Kukan urges to Albanian political class to show a major unity in order to accelerate the opening of accession negotiations with European Union. His appeal was addressed during the Stabilization and Association Council 12th meeting that was held on Tuesday in Tirana.
Tweets

Mon May 21 13:50:26 +0000 2018
Without the W. #Balkans, the #EU is not complete or united, says EU's @EduardKukan. #Macron's position is only one… https://t.co/ub02NG0y29

Mon May 21 11:47:02 +0000 2018
[Mediji javljaju] Eduard Kukan: Ne pita se samo Makron o širenju EU https://t.co/htIl3f0AwF https://t.co/WfivC1OtOC
Mon May 21 06:39:07 +0000 2018
Predsednik Odbora Evropskog parlamenta za saradnju sa Srbijom Eduard Kukan ocenio je da izjava francuskog predsedni… https://t.co/FGQBlgDnTq