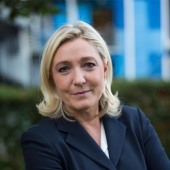 Marine Le Pen
age: 50 years

Europe of Nations and Freedom

France

Former MEP
Related to
Ranking among leaders of her/his own ...
Leader's Positon on Wholeads' Map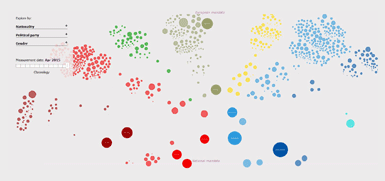 Click the image to identify a leader's position on Map
9.96
/10

9.97
/10

9.94
/10

% OF ALL SEARCHES/ MENTIONS
3.6393

Click on tabs to turn off individual graphs
Click to come back and forth on graph
Latest news about a leader
Why we must not let Europe break apart
Monday, June 17, 2019 06:06:00 AM
I t's time to sound the alarm. Seven decades after the end of the second world war on European soil, the Europe we have built since then is under attack. As the cathedral of Notre Dame burned, Marine Le Pen's Rassemblement National was polling neck and neck with Emmanuel Macron's movement for what he calls a "European renaissance".
New 73-strong far right grouping formed in European Parliament
Friday, June 14, 2019 12:59:00 PM
Photo credit: European Parliament Audiovisual The leaders of a new far right group in the European Parliament say the "door is open" to Nigel Farage's Brexit party and others joining them in the new term. French MEP Marine Le Pen announced the formation of the new cross-national extreme right....
Professor: Marine Le Pen has more red lines than Salvini
Friday, May 31, 2019 03:58:00 PM
Christian Lequesne is a professor of political science at Sciences Po (Centre de Recherches Internationals). He spoke to EURACTIV Slovakia's Zuzana Gabrižová. The declining turnout trend in the European elections has been reversed this time. What is behind this? We have moved from 42.6 to 51%.
Sure, the Populists Gained, but the Real Winners May Be for Europe
Wednesday, May 29, 2019 12:50:00 AM
BRUSSELS — The results this week of the European Parliament elections were a humiliating blow at home to President Emmanuel Macron of France, as his party finished second to the far-right nationalist Marine Le Pen. But at a European level — where Mr. Macron's party did not even exist for the last....
Tweets