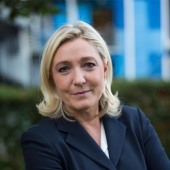 Marine Le Pen
age: 50 years

Europe of Nations and Freedom

France

Former MEP
Related to
Ranking among leaders of her/his own ...
Leader's Positon on Wholeads' Map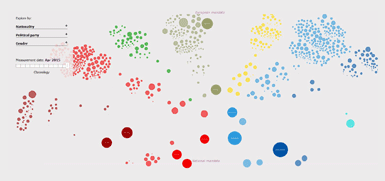 Click the image to identify a leader's position on Map
9.96
/10

9.97
/10

9.94
/10

% OF ALL SEARCHES/ MENTIONS
3.6393

Click on tabs to turn off individual graphs
Click to come back and forth on graph
Latest news about a leader
Planning for president Le Pen
Thursday, July 26, 2018 03:54:00 AM
After the United Kingdom's unexpected vote to leave the European Union and Donald Trump's unexpected triumph in the US presidential election last year, you might imagine that Europe's chancelleries have developed detailed contingency plans for a victory by the far-right National Front's Marine Le Pen in France's presidential election.
Op-Ed Columnist: A Cheer for Italy's Awful New Government
Saturday, June 02, 2018 04:48:00 AM
Steve Bannon is happy about — indeed perhaps even instrumental in — the formation of an anti-European, anti-immigrant government in Italy . Marine Le Pen, the rightist French politician, is also delighted, calling the new coalition "a victory of democracy over intimidation and threats from the European Union.
Tweets