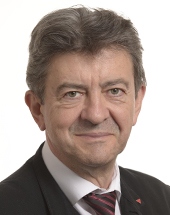 Jean-Luc Melenchon
age: 66 years
European United Left–Nordic Green Left

France

Former MEP
Related to
Ranking among leaders of her/his own ...
Leader's Positon on Wholeads' Map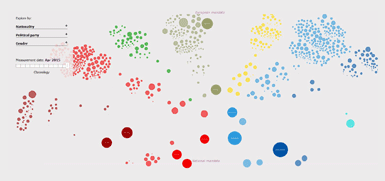 Click the image to identify a leader's position on Map
9.51
/10

9.62
/10

9.47
/10

% OF ALL SEARCHES/ MENTIONS
0.3060

Click on tabs to turn off individual graphs
Click to come back and forth on graph
Latest news about a leader
French Party Leader Wants SYRIZA Out of European Left
Thursday, February 01, 2018 04:04:00 PM
. Greek PM Alexis Tsipras (L) and Jean-Luc Melenchon in happier times (file photo) French leftist leader Jean-Luc Melenchon has denounced Greece's ruling SYRIZA party, saying it does not belong in a grouping of fellow European left-winger because of its "submissive" role in implementing austerity policies.
Mélenchon party calls for expulsion of SYRIZA from European leftist grouping
Thursday, February 01, 2018 12:23:00 PM
French politician Jean-Luc Mélenchon's Left Party (PG) on Wednesday demanded the expulsion of Greece's ruling party, SYRIZA, from the Party of the European Left, the leftist grouping at the European Parliament. "For the PG, and undoubtedly for many other parties in the Europarliament, it has indeed....
French leftist Melenchon calls for SYRIZA's dismissal from Party of European Left
Thursday, February 01, 2018 12:05:00 PM
TAGS: Politics French leftist Jean-Luc Melenchon has called for SYRIZA to be thrown out of the Party of the European Left, accusing the Greek party of enforcing neoliberal policies and maintaining submitting to the orders of the European Commission. "For the PG, as undoubtedly for other parties of....
Tweets