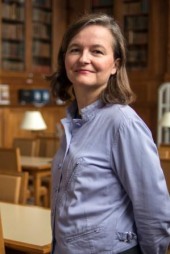 Nathalie Loiseau
age: 54 years

France

French Minister in Charge of European Affairs
Related to
Ranking among leaders of her/his own ...
Leader's Positon on Wholeads' Map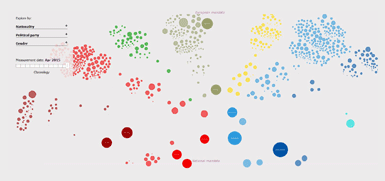 Click the image to identify a leader's position on Map
7.93
/10

8.02
/10

7.64
/10

% OF ALL SEARCHES/ MENTIONS
0.0242

Click on tabs to turn off individual graphs
Click to come back and forth on graph
Latest news about a leader
How the six biggest countries will vote
Friday, May 17, 2019 02:41:00 PM
Even Emmanuel Macron's movement seems to be converted. Admittedly, the term "protectionism" is not used in the program of the presidential party. But "protection" is, with those of "progress" and "freedom", the key words of the head of list Nathalie Loiseau. And the campaign slogan is: "A that protects.
EU elections: Outrage as Macron party's lead candidate makes Nazi military tactic comment
Thursday, May 09, 2019 06:28:00 PM
Speaking to a reporter on the sidelines of a rally on Monday, Nathalie Loiseau said that she needed a "blitzkrieg" to relaunch her EU campaign after a series of setbacks. Blitzkrieg, a German term for "lightning war," refers to a battlefield tactic favoured by the Nazis that consists in staging a violent, surprise attack on your opponents.
UK Can Cancel Brexit and Stay in EU as It Does Now, France Says
Wednesday, May 01, 2019 10:31:00 AM
The UK can reverse Brexit and remain in the European Union on the same terms it has now, according to the European affairs minister of the French government. France's EU Affairs Minister Nathalie Loiseau said on Thursday that her country and other member states still did not want Britain to leave the Union.
Europe watches Brexit events with frustrated disbelief
Friday, March 29, 2019 09:49:00 PM
Almost three years after the June 23, 2016, Brexit referendum, the British government and Parliament seem to be still at a loss over what they really wants from the EU. "Britain is at a dead end," said Nathalie Loiseau, who was France's Europe Minister until she resigned this week to run in the May 23-26 EU elections.
France opposes EU trade deals with non-...
Thursday, March 28, 2019 03:25:00 PM
Nathalie Loiseau, leader of President Emmanuel Macron's European election campaign, said on Thursday she opposes trade deals with countries which are not signed up to the Paris climate accord, including the United States. "We won't sign a deal with a country that has exited from the Paris accord,"....
Tweets
spleenoza retweeted
Sun May 19 23:18:50 +0000 2019
A ceux qui croient soutenir la cause écologique en votant pour Nathalie Loiseau et les #LREM : autant boire du Roundup au p…
Sun May 19 23:18:32 +0000 2019
Je vois pas bien ce que son père, qui connaissait peut etre celui de Nathalie Loiseau , vient faire là dedans. ....… https://t.co/IF7nKK6xjW
Fred Graffigne retweeted
Sun May 19 23:17:37 +0000 2019
Emmanuel Macron apparait sur les affiches de la liste de Nathalie Loiseau (LREM) et rompt avec le devoir de "neutralit…