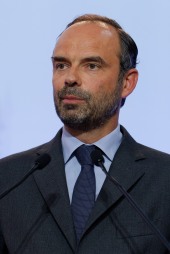 Edouard Philippe
age: 49 years

European People's Party

France

Prime Minister of France
Related to
Ranking among leaders of her/his own ...
Leader's Positon on Wholeads' Map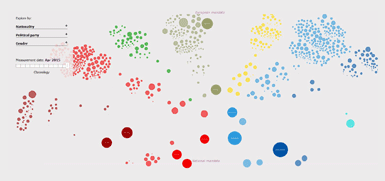 Click the image to identify a leader's position on Map
9.40
/10

9.51
/10

9.34
/10

% OF ALL SEARCHES/ MENTIONS
0.2141

Click on tabs to turn off individual graphs
Click to come back and forth on graph
Latest news about a leader
Coronavirus latest: More than 10,000 dead in Italy
Saturday, March 28, 2020 11:03:00 PM
20:10 Here is the latest from across Europe. France: The next two weeks "will be harder than the two we have just lived through," French Prime Minister Edouard Philippe said. "We are fighting a battle that will take time." The French government has ordered over 1 billion face masks, most of them from China.
Ethiopia, Sudan confirm first coronavirus cases: Live updates
Friday, March 13, 2020 05:12:00 PM
12:32 GMT - France to ban gatherings of more than 100 people. The French government has moved to ban gatherings of more than 100 people in a public place on French territory to stop the spread of the coronavirus, Prime Minister Edouard Philippe told TF1 TV. "We are going to pass this limit on gatherings of 100 people," he told TF1.
ANSAmed - Tomorrow's events in the Mediterranean
Wednesday, February 26, 2020 07:13:00 PM
(ANSAmed) - ROME, FEBRUARY 26 - Weekly diary of the main events scheduled for tomorrow in the Euro-Mediterranean area: NAPLES - Italy-France Summit. PARIS - PM Edouard Philippe meets with party leaders and parliamentary groups to focus on risks linked to the coronavirus epidemic.
Tweets
Sorry, no tweets available for this leader