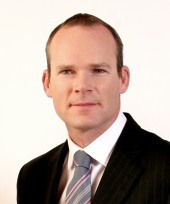 Simon Coveney
age: 46 years

European People's Party

Ireland

Minister for Foreign Affairs and Trade of Ireland
Related to
Ranking among leaders of her/his own ...
Leader's Positon on Wholeads' Map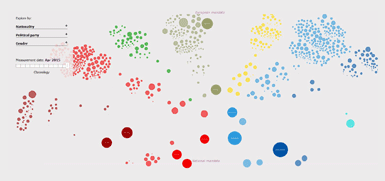 Click the image to identify a leader's position on Map
9.10
/10

9.44
/10

8.58
/10

% OF ALL SEARCHES/ MENTIONS
0.0962

Click on tabs to turn off individual graphs
Click to come back and forth on graph
Latest news about a leader
Coveney warns against Brexit 'game of chicken' talk
Thursday, February 14, 2019 09:29:00 PM
Tánaiste Simon Coveney said that, 'deal or no deal', the UK government had made a commitment and there was an obligation on the EU to 'find a way of avoiding physical infrastructure on this island'. File photograph: Collins Tánaiste Simon Coveney said that it was "incredible" that the UK parliament....
Tánaiste Simon Coveney has doubled-down on Ireland
Monday, February 04, 2019 10:36:00 PM
's hard-line Brexit stance by insisting the Government has no reason to change its backstop position despite growing fears over a no deal crisis in just 52 days time. Mr Coveney ruled out any potential change in Ireland's position before Taoiseach Leo Varadkar holds crunch no deal talks with....
Leo Varadkar leaked Brexit conversation says Dominic Raab
Wednesday, January 30, 2019 04:14:00 PM
Image copyright AFP-getty Image caption Dominic Raab said he had asked Simon Coveney not to rule out looking at a mechanism for exiting the backstop. Former Brexit Secretary Dominic Raab has accused Leo Varadkar of leaking and misrepresenting a conversation he had with Ireland's foreign minister.
Coveney says UK wants it both ways over Brexit deal
Wednesday, January 30, 2019 01:04:00 PM
Tánaiste Simon Coveney has said the British Government want both their red lines and to change the backstop. He told RTÉ's Today with Sean O'Rourke that the UK want it both ways and is a contradiction in terms. He said the Government is being asked to compromise on a solution that works and replace it with wishful thinking.
Tweets