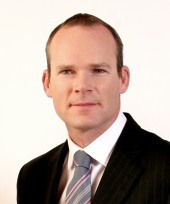 Simon Coveney
age: 46 years

European People's Party

Ireland

Minister for Foreign Affairs and Trade of Ireland
Related to
Ranking among leaders of her/his own ...
Leader's Positon on Wholeads' Map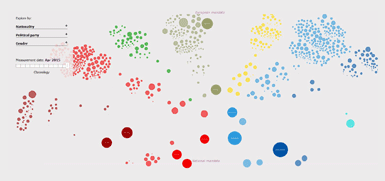 Click the image to identify a leader's position on Map
9.10
/10

9.44
/10

8.58
/10

% OF ALL SEARCHES/ MENTIONS
0.0962

Click on tabs to turn off individual graphs
Click to come back and forth on graph
Latest news about a leader
Reassurances that 'farm families' will be supported through Brexit
Monday, April 15, 2019 12:35:00 PM
. Tainiste and Minister for Foreign Affairs and Trade Simon Coveney moved to "reassure farm families" during a Dáil discussion on Brexit last Thursday, April 11. The minister said that while Ireland is more exposed and more vulnerable to a no-deal Brexit he wanted to reassure farm families that, in....
EU PANICS: Barnier and Ireland's Varadkar to hold crunch no deal Brexit talks TODAY
Monday, April 08, 2019 03:35:00 PM
The EU official will "take stock of the developments in London" during several meetings in Dublin. He will also meet with Simon Coveney, Ireland's deputy prime minister, and finance minister Paschal Donohue. Britain could leave the EU without a deal as early as Friday if leaders fail to agree another Brexit extension when they meet on Wednesday.
Miriam Lord: Fianna Fáil wants in on big Brexit plan that doesn't exist
Wednesday, April 03, 2019 12:37:00 AM
is all very fine, but the people of are being held to ransom. The Tánaiste and Minister for Foreign Affairs may be preoccupied with the multifaceted fiasco unfolding in Westminster, but some issues can never be ignored. With the Taoiseach in Paris on a Brexit-related mission, Simon Coveney stepped....
Tweets