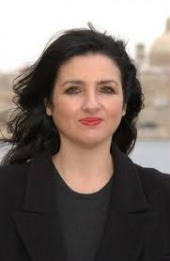 Helena Dalli
age: 58 years

Party of European Socialists

Malta

Minister of European Affairs of Malta
Related to
Ranking among leaders of her/his own ...
Leader's Positon on Wholeads' Map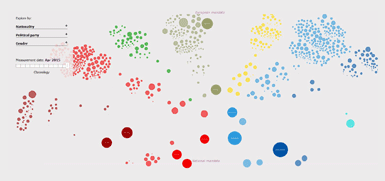 Click the image to identify a leader's position on Map
7.45
/10

7.48
/10

6.85
/10

% OF ALL SEARCHES/ MENTIONS
0.0172

Click on tabs to turn off individual graphs
Click to come back and forth on graph
Latest news about a leader
EU Commissioner for Equality Dalli pledges to advance LGBTI rights in the EU
Thursday, February 06, 2020 03:15:00 PM
Speaking in the European Parliament on Tuesday, Helena Dalli , Commissioner for Equality said that the EU Commission will place advancement of LGBTI rights on top of its agenda, and slammed Poland's creation of LGBTI – free zones. "We cannot allow the distribution of LGBTI free zone stickers, or the....
MIL-OSI Video: Zero tolerance to Female Genital Mutilation
Thursday, February 06, 2020 12:31:00 PM
Female Genital Mutilation (FGM) is a crime in the EU. This is why the EU is strongly committed to eliminating female genital mutilation. Helena Dalli, European Commissioner for Equality, will then push forward the new EU Gender Equality Strategy that will address all forms of violence against women, including FGM.
Helena Dalli's son blasts dad's tantrum over termination of contract as 'infantile'
Saturday, January 25, 2020 03:25:00 PM
EU Commissioner's husband Patrick Dalli turns up at ministry to complain about termination of his son's legal consultancy. The husband of European Commissioner Helena Dalli, the artist Patrick Dalli, was reported to have created a scene at the ministry of economy after the newly-appointed minister did not renew his son Luke's legal consultancy.
Watch: Jean Claude Micallef sworn in as Member of Parliament
Monday, January 20, 2020 11:31:00 AM
This morning Jean Claude Micallef was sworn in as Member of Parliament, after being elected last December in a casual election. Mr Micallef will be occupying the seat vacated by former Minister Helena Dalli, who was nominated for European Commissioner.
Tweets
Sorry, no tweets available for this leader