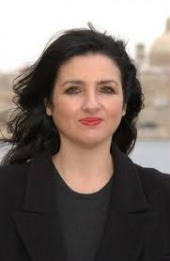 Helena Dalli
age: 57 years

Party of European Socialists

Malta

Minister of European Affairs of Malta
Related to
Ranking among leaders of her/his own ...
Leader's Positon on Wholeads' Map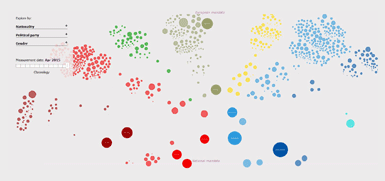 Click the image to identify a leader's position on Map
7.45
/10

7.48
/10

6.85
/10

% OF ALL SEARCHES/ MENTIONS
0.0172

Click on tabs to turn off individual graphs
Click to come back and forth on graph
Latest news about a leader
Jean Claude Micallef starts ahead in race for Helena Dalli's seat
Tuesday, August 06, 2019 10:27:00 AM
Former PN executive member Jean Claude Micallef starts off as favourite to take Helena Dalli's (bottom, pictured) parliamentary seat when she resigns. Micallef, who fell out with the PN after the 2013 election, joined Joseph Muscat's Labour Party movement and eventually contested the 2017 election on the third district.
PN to support Helena Dalli's nomination to European Commission
Wednesday, July 31, 2019 08:07:00 AM
The Nationalist Party will support Helena Dalli's nomination for the European Commission, despite her not having made contact with the Opposition, a party spokesperson said. This is the first time the PN is making its position known on Dalli's Brussels candidature since the Prime Minister announced her name last week.
[WATCH[ Helena Dalli's EU portfolio will reflect her experience, Joseph Muscat says
Thursday, July 25, 2019 02:06:00 PM
Helena Dalli's role in the European Commission will reflect her experience, the Prime Minister said without lifting the lid on his discussions with Brussels chief Ursula von der Leyen. Joseph Muscat said that he discussed different portfolios with European Commission president-in-waiting Ursula von....
Tweets
Sorry, no tweets available for this leader