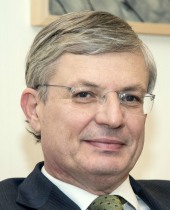 Tonio Borg
age: 61 years

European People's Party

Malta

Former EC Commissioner of Health
Related to
Ranking among leaders of her/his own ...
Leader's Positon on Wholeads' Map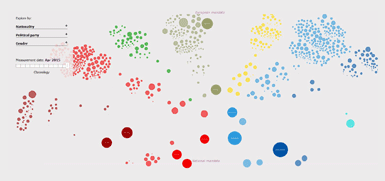 Click the image to identify a leader's position on Map
8.81
/10

7.85
/10

8.96
/10

% OF ALL SEARCHES/ MENTIONS
0.0575

Click on tabs to turn off individual graphs
Click to come back and forth on graph
Latest news about a leader
Political level playing - Tonio Borg
Saturday, August 18, 2018 08:31:00 AM
In recent times, the lack of political level playing between the government and Opposition has manifested itself in several incidents and situations, including legislative and administrative measures. The most recent example of course being the fact that while the Prime Minister has a full copy of the Egrant report, the Opposition does not.
The way forward - Tonio Borg
Friday, August 03, 2018 08:33:00 AM
Leaders must possess a number of characteristics: charisma, courage, decisiveness but, above all, a command of the art of compromise. In my political life I had to decide between compromise, which can sometimes be mistaken for weakness, and rigidity which temporarily seems attractive, but leads one to a path fraught with danger.
Where does one draw the line? - Tonio Borg
Thursday, July 19, 2018 08:15:00 AM
The migration flow phenomenon is with us again. It has sparked emotions, as well as fiery declarations by Italian Interior Minister Salvini, who never fails to mention Malta at least once in his utterances. He falsely accuses Malta of shedding its responsibility, ignoring the fact that Malta is not....
'Malta should stick to its guns' on migration
Sunday, June 10, 2018 08:38:00 PM
Migrants wait to disembark in the Sicilian harbour of Catania, Italy. Photo: Reuters. Migrants should be taken to the closest port of call, even if they were saved in the search and rescue zone of a neighbouring country, according to former home affairs and foreign minister Tonio Borg.
Tweets
Sat Aug 18 06:58:56 +0000 2018
Authorities were quick to dismantle banners criticising the conduct of investigations relating to the… https://t.co/T87gxmAKKC