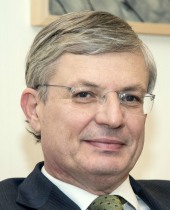 Tonio Borg
age: 62 years

European People's Party

Malta

Former EC Commissioner of Health
Related to
Ranking among leaders of her/his own ...
Leader's Positon on Wholeads' Map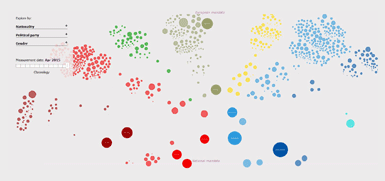 Click the image to identify a leader's position on Map
8.81
/10

7.85
/10

8.96
/10

% OF ALL SEARCHES/ MENTIONS
0.0575

Click on tabs to turn off individual graphs
Click to come back and forth on graph
Latest news about a leader
A sigh of relief - Tonio Borg
Monday, May 06, 2019 07:57:00 AM
On January 18 I had respectfully criticised a judgment of our courts whereby the introduction by a Nationalist government in 2006 of the right of any individual to request the triggering off of a magisterial inquiry on facts known to him, which could amount to a criminal offence, was diluted to the....
Appoint president by two-thirds majority - constitutional experts
Saturday, April 27, 2019 05:59:00 AM
Malta's president should be appointed by a two-thirds majority in Parliament instead of a simple majority, constitutional lawyers said on Friday. Speaking during a debate as part of an annual Workers' Day conference organised by the UĦM Voice of the Workers, former European Commissioner Tonio Borg....
Talk of a Second Republic 'makes no sense', constitutional experts insist
Friday, April 26, 2019 04:55:00 PM
Constitutional experts have refuted the need for a completely new constitution, emphasising instead the need to revamp it and educate the people. Constitutional lawyer Austin Bencini and former European Commissioner Tonio Borg said Malta's constitution should be reinforced and reinvigorated, but not completely replaced.
Tweets
Sorry, no tweets available for this leader