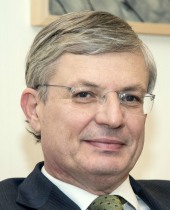 Tonio Borg
age: 61 years

European People's Party

Malta

Former EC Commissioner of Health
Related to
Ranking among leaders of her/his own ...
Leader's Positon on Wholeads' Map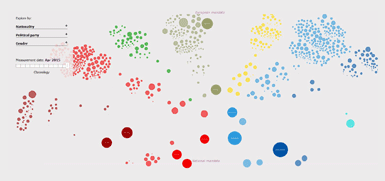 Click the image to identify a leader's position on Map
8.81
/10

7.85
/10

8.96
/10

% OF ALL SEARCHES/ MENTIONS
0.0575

Click on tabs to turn off individual graphs
Click to come back and forth on graph
Latest news about a leader
The commissioner who never was - Tonio Borg
Wednesday, September 05, 2018 08:19:00 AM
In March 2017, Parliament enacted a law setting up the office of Commissioner for Standards. The commissioner was to act as a watchdog over our representatives in Parliament, checking their demeanour and financial assets declarations and receiving any complaint against them from ordinary citizens.
Heed our President not Salvini - Tonio Borg
Monday, September 03, 2018 08:20:00 AM
A number of NGOs that used to berth their rescue vessels in Malta have appealed to the Maltese government to withdraw the decision banning them from departing from the island's harbours. In the recent past, they did so, with no harmful consequences to Malta. Their berthing in Malta merely facilitated the efficacy of their rescue missions.
Political level playing - Tonio Borg
Saturday, August 18, 2018 08:31:00 AM
In recent times, the lack of political level playing between the government and Opposition has manifested itself in several incidents and situations, including legislative and administrative measures. The most recent example of course being the fact that while the Prime Minister has a full copy of the Egrant report, the Opposition does not.
The way forward - Tonio Borg
Friday, August 03, 2018 08:33:00 AM
Leaders must possess a number of characteristics: charisma, courage, decisiveness but, above all, a command of the art of compromise. In my political life I had to decide between compromise, which can sometimes be mistaken for weakness, and rigidity which temporarily seems attractive, but leads one to a path fraught with danger.
Tweets
Sorry, no tweets available for this leader