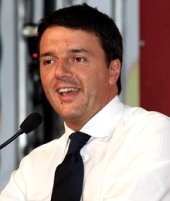 Matteo Renzi
age: 44 years

Party of European Socialists

Italy

Former Prime Minister of Italy
Related to
Ranking among leaders of her/his own ...
Leader's Positon on Wholeads' Map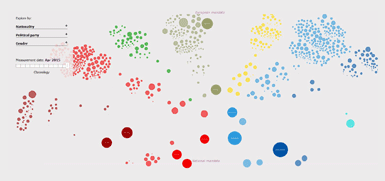 Click the image to identify a leader's position on Map
9.84
/10

9.84
/10

9.83
/10

% OF ALL SEARCHES/ MENTIONS
1.4646

Click on tabs to turn off individual graphs
Click to come back and forth on graph
Latest news about a leader
'Personality' parties only work once says Prodi
Friday, September 20, 2019 02:51:00 PM
Rome, September 20 - Twice premier and former European Commission President Romano Prodi has said that parties based on the personality of a charismatic leader can only be effective in the short term when commenting on Matteo Renzi's split with the Democratic Party (PD).
Matteo Renzi's new centrist party Italia Viva faces a struggle for relevance
Wednesday, September 18, 2019 06:37:00 PM
Matteo Renzi's break from Italy's Democratic Party (PD) has been a long time coming. As its leader from 2013 he called for this party of former Communists and Christian Democrats to become a big tent "party of the nation" and appeal to voters disillusioned with Silvio Berlusconi's Forza Italia.
Italy proposes Gentiloni as new European Commissioner
Thursday, September 05, 2019 05:52:00 PM
Italy has put forward former centre-left prime minister Paolo Gentiloni as its candidate for the incoming European Commission, one of his colleagues in the Democratic Party (PD) said Thursday. Gentiloni, 64, was premier from 2016-18, succeeding Matteo Renzi.
Recession if Italy holds snap elections: ex-PM Renzi
Tuesday, August 13, 2019 08:19:00 PM
By AFP 46 mins ago in Politics Snap elections called for by far-right leader Matteo Salvini would plunge Italy into recession, former Democratic Party (PD) premier Matteo Renzi warned Tuesday, calling instead for a transitional government. Addressing journalists in Rome, he also pledged unity with....
Tweets
Sorry, no tweets available for this leader