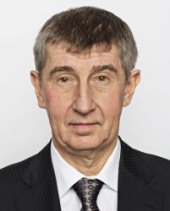 Andrej Babis
age: 65 years

Alliance of Liberals and Democrats for Europe

Czech Republic

Former Finance Minister of the Czech Republic
Related to
Ranking among leaders of her/his own ...
Leader's Positon on Wholeads' Map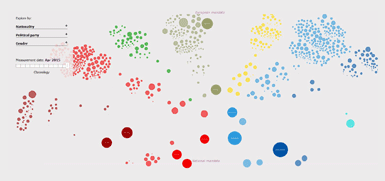 Click the image to identify a leader's position on Map
8.58
/10

8.98
/10

8.01
/10

% OF ALL SEARCHES/ MENTIONS
0.0443

Click on tabs to turn off individual graphs
Click to come back and forth on graph
Latest news about a leader
Million Moments Movement turns to more protests, sooner than promised
Friday, December 06, 2019 08:59:00 AM
During the month of November, the Prague Monitor reported that the Million Moments Movement, which is a self-imposed freedom watchdog and protest organizer, will organize more protests against Czech Premier Andrej Babis (ANO) in January, unless he steps down from his post.
Czech prosecutor reopens Babiš subsidy fraud case
Friday, December 06, 2019 05:32:00 AM
PRAGUE — Andrej Babiš was defiant Thursday after the Czech Republic's chief prosecutor said he is reopening a subsidy fraud case against the prime minister. "They want to chase me out of politics at all costs," Babiš told POLITICO in a statement. "Since it is clear that no one can bribe me, they had to find different, more sophisticated ways.
Revolt brewing against EU's 'unrealistic' climate goals
Thursday, December 05, 2019 01:59:00 PM
Czech Prime Minister Andrej Babiš has threatened to veto Europe's goal of becoming the first climate-neutral continent in the world by 2050, adding his voice to a growing chorus of discontent as EU leaders prepare for heated climate discussions at a summit in Brussels next week.
Andrej Babis: Czech PM fraud investigation to continue
Thursday, December 05, 2019 05:52:00 AM
The Supreme State Attorney in the Czech Republic has ruled that fraud investigations into Prime Minister Andrej Babis should continue. The ruling overturns a to drop charges. Babis had been under investigation on suspicion of receiving €2m in European Union subsidies to build a conference centre outside the Czech capital, Prague.
Tweets
Sorry, no tweets available for this leader