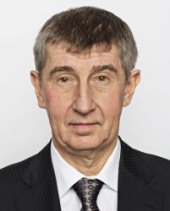 Andrej Babis
age: 64 years

Alliance of Liberals and Democrats for Europe

Czech Republic

Former Finance Minister of the Czech Republic
Related to
Ranking among leaders of her/his own ...
Leader's Positon on Wholeads' Map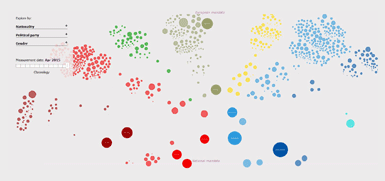 Click the image to identify a leader's position on Map
8.58
/10

8.98
/10

8.01
/10

% OF ALL SEARCHES/ MENTIONS
0.0443

Click on tabs to turn off individual graphs
Click to come back and forth on graph
Latest news about a leader
Visegrad countries urge stronger EU border defense
Friday, January 11, 2019 08:11:00 PM
Hungarian Prime Minister Viktor Orban on Thursday said the Visegrad Group – comprising Hungary, Poland, Slovakia and the Czech Republic – has agreed to bolster the EU's external borders and process migrants outside the bloc. Czech Prime Minister Andrej Babis said Frontex, the EU's border management....
Pirates send study to EU arguing PM Babiš still in conflict of interest over Agrofert
Wednesday, January 09, 2019 03:06:00 PM
Prime Minister Andrej Babiš remains the true owner of the Agrofert conglomerate that he founded, despite having placed it in a trust, according to a legal study commissioned by the opposition Pirate Party. The new study, which has been sent to the European Commission, confirms earlier findings by....
EU auditors expected in Prague shortly
Wednesday, January 09, 2019 08:10:00 AM
Auditors from the European Union are expected to visit Prague in the coming days, to assess Prime Minister Andrej Babiš' (ANO) conflict of interest. According to Czech Television, the auditors will examine records from various ministries, focussing particularly on subsidies awarded to Agrofert, from the European Social Fund and other funds.
Daily news summary 2.1.2019
Wednesday, January 02, 2019 03:28:00 PM
Cabinet reshuffle possible this year, says Babiš. Prime Minister Andrej Babiš does not rule out a cabinet reshuffle this year, Czech Television reported. The ANO leader said he would definitely be speaking to some ministers in the party's minority coalition with the Social Democrats.
Ministry sends documents relating to subsidies for Agrofert to Brussels
Wednesday, January 02, 2019 03:28:00 PM
The Czech Ministry of Agriculture has sent documents to the European Commission pertaining to subsidies received by the Agrofert conglomerate. A ministry spokesperson told the Czech News Agency that European Commission auditors would visit Prague to investigate suspected conflict of interest involving Prime Minister Andrej Babiš later this month.
Tweets