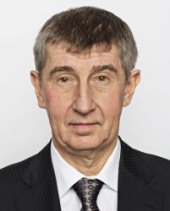 Andrej Babis
age: 64 years

Alliance of Liberals and Democrats for Europe

Czech Republic

Former Finance Minister of the Czech Republic
Related to
Ranking among leaders of her/his own ...
Leader's Positon on Wholeads' Map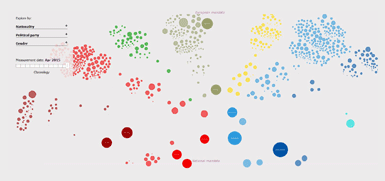 Click the image to identify a leader's position on Map
8.58
/10

8.98
/10

8.01
/10

% OF ALL SEARCHES/ MENTIONS
0.0443

Click on tabs to turn off individual graphs
Click to come back and forth on graph
Latest news about a leader
Daily news summary 16.11.2018
Friday, November 16, 2018 03:22:00 PM
PM rules out stepping down over latest scandal. Prime Minister Andrej Babiš, who has come under pressure to resign over his sons allegations that he had been forcibly detained in Crimea to prevent him testifying in the Storks Nest affair in which his father faces charges of EU fraud, has said he will never step down of his own accord.
Czech PM holds talks in Brussels
Friday, November 16, 2018 01:50:00 PM
Prime Minister Andrej Babiš on Friday met with European Commission President Jean-Claude Junker in Brussels. They discussed the latest developments around Brexit, the EU's long-term budget priorities, such as the rules governing subsidies from the EUs structural funds and proposed changes in agricultural subsidies.
Czechs boo prime minister at Soviet invasion memorial
Thursday, November 15, 2018 11:45:00 PM
News Czechs boo prime minister at Soviet invasion memorial. Hundreds of spectators drowned out a speech by Czech PM Andrej Babis on the 50th anniversary of the Soviet-led invasion of Czechoslovakia in 1968. The populist leader's own communist past has come under much criticism.
Czech PM Babis Joins Opposition to UN Migration Pact
Sunday, November 11, 2018 11:31:00 AM
"My government partners and I will propose that we act the same way as Austria and Hungary," Prime Minister Andrej Babis (pictured) said in answer to a question in parliament yesterday, a day after the European Commission said it regretted Austria's decision not to sign a UN migration pact.
Tweets