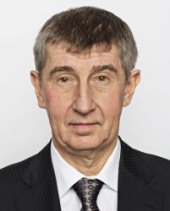 Andrej Babis
age: 63 years

Alliance of Liberals and Democrats for Europe

Czech Republic

Former Finance Minister of the Czech Republic
Related to
Ranking among leaders of her/his own ...
Leader's Positon on Wholeads' Map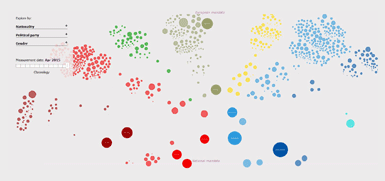 Click the image to identify a leader's position on Map
8.58
/10

8.98
/10

8.01
/10

% OF ALL SEARCHES/ MENTIONS
0.0443

Click on tabs to turn off individual graphs
Click to come back and forth on graph
Latest news about a leader
Opposition fails to reject govt's amendment to civil service law
Thursday, May 24, 2018 08:59:00 AM
Prague, May 23 (CTK) - The opposition failed to reject the draft amendment to the law on civil service proposed by the minority government of Andrej Babis (ANO) in the Chamber of Deputies on Wednesday because the Communists (KSCM) and the Freedom and Direct Democracy (SPD) supported the government.
Daily news summary 23.5.2018
Wednesday, May 23, 2018 04:09:00 PM
President Miloš Zeman says he will appoint Andrej Babiš prime minister no matter what the outcome of the Social Democrat's referendum on whether to take part in a coalition government with ANO. The Czech president made the statement on Wednesday at the Žofín economic forum in Prague.
Daily news summary 21.5.2018
Monday, May 21, 2018 04:06:00 PM
The European Union needs a strong and viable asylum system, the Czech and Finnish heads of government Andrej Babis and Juha Sipila agreed during their talks in Helsinki on Monday. The two officials said migration was an issue on which the EU badly needed to reach consensus and stressed that migrant quotas were obviously not the answer.
PM Babiš at Globsec: Two-speed EU must not divide Europe
Monday, May 21, 2018 09:40:00 AM
Bratislava, May 18 (CTK) - The idea of a two-speed European Union might divide Europe into small clubs, which would be bad, Czech Prime Minister Andrej Babis said at the Globsec security conference in Bratislava on Friday. Babis said he does not like the concept of a two-speed Europe at all.
MfD: Popular persons leave Babiš, ANO needs new ones
Monday, May 21, 2018 09:40:00 AM
Prague, May 18 (CTK) - The latest wave of popular personalities who joined the ANO movement at its birth is leaving Andrej Babis and he should find a replacement for them, Miroslav Korecky wrote in daily Mlada fronta Dnes (MfD) on Friday. The original group of the popular, mostly liberal,....
Tweets