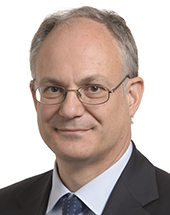 Roberto Gualtieri
age: 53 years

Party of European Socialists

Italy

MEP - Chair of the EP ECON Committee
Related to
Ranking among leaders of her/his own ...
Leader's Positon on Wholeads' Map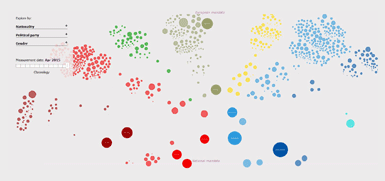 Click the image to identify a leader's position on Map
7.74
/10

6.50
/10

8.31
/10

% OF ALL SEARCHES/ MENTIONS
0.0205

Click on tabs to turn off individual graphs
Click to come back and forth on graph
Latest news about a leader
M5S set to cut other taxes says Di Maio
Monday, November 18, 2019 01:33:00 PM
Rome, November 18 - The government is to cut taxes on company cars, Premier Giuseppe Conte said Monday. "I'm working with Economy Minister (Roberto Gualtieri) because I want to reduce taxes even more, such as for example the one on company cars," Conte told Corriere della Sera newspaper.
Italy's budget not to deviate significantly from EU rules
Friday, October 25, 2019 12:31:00 PM
Italian Minister of Economy, Roberto Gualtieri, attends a press conference after a Cabinet for the approval of the update note to the Economic and Financial Document (Economic planning) at Chigi Palace in Rome, Italy, 30 September 2019. EPA-EFE/ANGELO CARCONI.
Italy: 'no significant deviation' from EU rules in draft budget
Thursday, October 24, 2019 03:04:00 PM
The Italian government said in a letter sent to the European Commission Thursday that its 2020 draft budget did not breach EU rules and that Italy wanted to revive its economy. "The projected change in the structural balance in 2020 would not constitute a significant deviation," economy minister Roberto Gualtieri said.
Italy economy minister says debt reduction can only be gradual
Wednesday, October 23, 2019 03:28:00 PM
ORVIETO, Italy (Reuters) - Italy can lower its 2.3 trillion euro ($2.6 trillion) public debt only gradually, the economy minister said, after the EU Commission asked for details on Rome's debt reduction path. Economy Minister Roberto Gualtieri said Brussels was not challenging the draft budget....
Italy's economy minister sees web tax launch next year
Tuesday, October 08, 2019 07:46:00 PM
FILE PHOTO: Italian Finance Minister Roberto Gualtieri looks on during his swearing-in ceremony at Quirinale Presidential Palace in Rome, Italy September 5, 2019. REUTERS/Ciro de Luca/File Photo. October 8, 2019. ROME (Reuters) – Italy will implement a planned "web tax" in 2020, obliging big....
Tweets
Sorry, no tweets available for this leader