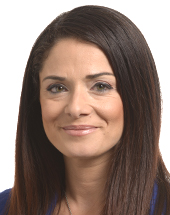 Miriam Dalli
age: 43 years

Party of European Socialists

Malta

Member of the European Parliament
Related to
Ranking among leaders of her/his own ...
Leader's Positon on Wholeads' Map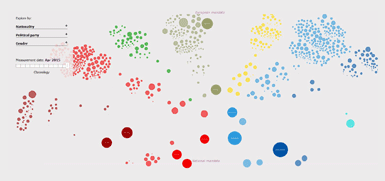 Click the image to identify a leader's position on Map
7.08
/10

7.00
/10

6.84
/10

% OF ALL SEARCHES/ MENTIONS
0.0141

Click on tabs to turn off individual graphs
Click to come back and forth on graph
Latest news about a leader
Labour MEP talks climate, cancer, and affordable meds with European Commissioners
Wednesday, February 12, 2020 06:44:00 PM
Labour MEP Miriam Dalli held bilateral meetings with Executive Vice-President Frans Timmermans and European Commissioner for Health Stella Kyriakides on cancer strategies as well as other social issues. The European Green Deal, social protection, industry adaptation to climate targets, the European....
Miriam Dalli calls for uniform European stand on medical cannabis
Tuesday, November 19, 2019 04:28:00 PM
The uneven European landscape on how medical cannabis is regulated not only impacts investors but leaves patients in "unthinkable" situations, Miriam Dalli said The Labour MEP made the case for an EU-wide regulatory framework to allow patients easy access to medical cannabis as a treatment option.
Socialists urge European Parliament to declare 'climate emergency'
Monday, November 18, 2019 01:05:00 PM
Photo credit: Greenpeace The group's plea comes just ahead of the keenly-awaited COP25 climate conference in Madrid from 2 to 13 December, where world leaders will discuss the next steps in the fight against global warming. S&D deputy leader Miriam Dalli said, "COP25 will mark a decisive turning point in the fight against climate change.
Miriam Dalli to coordinate S&D's policies on European Green New Deal
Sunday, November 10, 2019 06:10:00 AM
Labour MEP Miriam Dalli will be guiding the Socialists and Democrats policies in favour of a new economic model that ensures competitiveness and environmental protection as part of the EU's Green New Deal. MEP Dalli was entrusted with this role following her track record in the European Parliament....
Miriam Dalli will lead S&D's policies on European Green New Deal
Saturday, November 09, 2019 01:09:00 PM
Labour MEP Miriam Dalli has been charged with leading the Socialists and Democrats policies for a European Green New Deal, a new economic model aimed at prioritising competitiveness and environmental protection. Dalli had previously proposed that carbon dioxide emissions from cars be reduced by 40%....
Tweets
Sorry, no tweets available for this leader