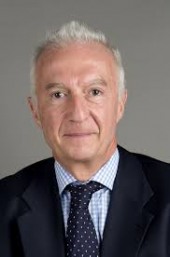 Gilles de Kerchove
age: 61 years

Belgium

EU Counter-Terrorism Coordinator
Related to
Ranking among leaders of her/his own ...
Leader's Positon on Wholeads' Map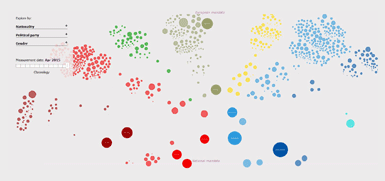 Click the image to identify a leader's position on Map
8.67
/10

7.82
/10

8.91
/10

% OF ALL SEARCHES/ MENTIONS
0.0500

Click on tabs to turn off individual graphs
Click to come back and forth on graph
Latest news about a leader
EU Counter Terrorism Coordinator Visits Lebanon
Thursday, January 18, 2018 12:45:00 AM
The European Union's Counter Terrorism Coordinator, Gilles de Kerchove, is visiting Lebanon on 16 and 17 January to take stock of the counter terrorism dialogue between the European Union (EU) and Lebanon, a press release said on Wednesday. The visit falls within the broader partnership between the EU and Lebanon on security and counter terrorism.
EU official: Ankara, Brussels counterterrorism partnership crucial
Thursday, November 30, 2017 12:03:00 AM
As Daesh loses ground in Iraq and Syria and the return of terrorist fighters from Europe becomes a major concern, the EU cited Turkey's significant role in counterterrorism once again and sent its coordinator, Gilles de Kerchove, to Ankara to find common ground.
Tweets

Wed Feb 14 16:10:18 +0000 2018
Depuis les 30 dernières années, la menace terroriste n'a jamais été aussi forte en Europe. Comment y faire face? Co… https://t.co/0iSGrnGJK0

Tue Feb 13 15:10:21 +0000 2018
Comment faire face à la menace terroriste en #Europe? Pour en discuter, le @GSI_UNIGE organise une conférence avec… https://t.co/mo0WZeSS4X

Sat Feb 10 17:06:53 +0000 2018
@ArrestedLawyers @hrw @KenRoth @BylockReality @TurkeyShocks @davidakaye @Europarl_EN @RebHarms @CommissionerHR… https://t.co/tjuCjfJAYj