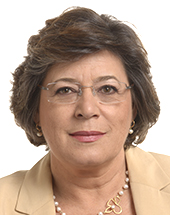 Ana Gomes
age: 64 years

Party of European Socialists

Portugal

Member of the European Parliament
Related to
Ranking among leaders of her/his own ...
Leader's Positon on Wholeads' Map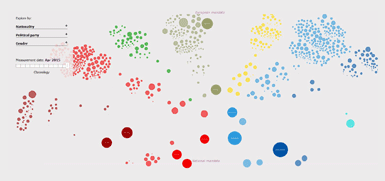 Click the image to identify a leader's position on Map
8.82
/10

9.16
/10

8.44
/10

% OF ALL SEARCHES/ MENTIONS
0.0585

Click on tabs to turn off individual graphs
Click to come back and forth on graph
Latest news about a leader
Muscat heckled by MEP Ana Gomes during meeting for European left
Sunday, December 09, 2018 05:16:00 AM
Updated 2.40pm. Prime Minister Joseph Muscat called on European socialist parties to embrace a "politics of progressive disruption" on Saturday, after he was heckled by a critical Portuguese MEP, according to a report. Dr Muscat's message for the left to welcome change rather than fear it was....
Written question - Recommendations of the Nagy report on Fundamental Rights and response - E-004732/2018
Friday, October 05, 2018 09:55:00 PM
Question for written answer to the Commission Rule 130 Izaskun Bilbao Barandica (ALDE) , Clara Eugenia Aguilera García (S&D) , Marina Albiol Guzmán (GUE/NGL) , Ana Gomes (S&D) , Stelios Kouloglou (GUE/NGL) , António Marinho e Pinto (ALDE) , Jordi Solé (Verts/ALE) , Ramon Tremosa i Balcells (ALDE) ,....
Tweets
Wed Dec 19 02:39:22 +0000 2018
ana tá apaixonada no igor gomes 👉🏽😍 https://t.co/LPJNF8ZLLx