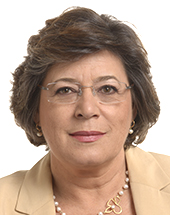 Ana Gomes
age: 65 years

Party of European Socialists

Portugal

Member of the European Parliament
Related to
Ranking among leaders of her/his own ...
Leader's Positon on Wholeads' Map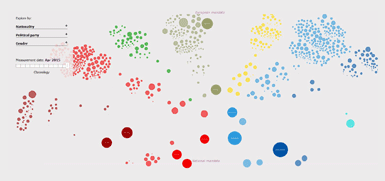 Click the image to identify a leader's position on Map
8.82
/10

9.16
/10

8.44
/10

% OF ALL SEARCHES/ MENTIONS
0.0585

Click on tabs to turn off individual graphs
Click to come back and forth on graph
Latest news about a leader
Euro MP Describes Meetings in Nicaragua with Political Prisoners and Ortega
Sunday, February 10, 2019 04:04:00 PM
HAVANA TIMES – Her videos captured with a cellphone are the only images available of women political prisoners in the "La Esperanza" (Hope) prison, in Tipitapa, Managua. The European MP Ana Gomes filmed them singing the national anthem and talking about their situation and that of the country.
Rule-of-law concerns in Malta highlighted to European Commission
Monday, January 28, 2019 05:24:00 AM
From left: Jeroen Lenaers, Ana Gomes and Monica Macovei. Members of the European Parliament are again calling on the European Commission to address shortcomings in Malta's rule of law and are asking the EU executive whether it sees scope for "constructive dialogue" with the government on the issues flagged up.
Muscat heckled by MEP Ana Gomes during meeting for European left
Sunday, December 09, 2018 05:16:00 AM
Updated 2.40pm. Prime Minister Joseph Muscat called on European socialist parties to embrace a "politics of progressive disruption" on Saturday, after he was heckled by a critical Portuguese MEP, according to a report. Dr Muscat's message for the left to welcome change rather than fear it was....
Tweets