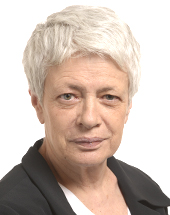 Barbara Spinelli
age: 71 years
European United Left–Nordic Green Left

Italy

Vice-Chair of the EP Committee on Constitutional Affairs
Related to
Ranking among leaders of her/his own ...
Leader's Positon on Wholeads' Map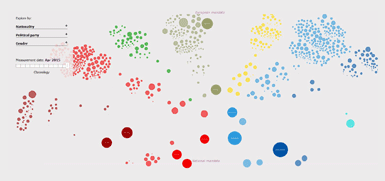 Click the image to identify a leader's position on Map
8.42
/10

9.05
/10

7.12
/10

% OF ALL SEARCHES/ MENTIONS
0.0365

Click on tabs to turn off individual graphs
Click to come back and forth on graph
Latest news about a leader
Brexit: MEPs renew pledge to protect citizens' rights
Friday, February 02, 2018 05:29:00 PM
Brexit | Photo credit: Press Association Italian MEP Barbara Spinelli says she is pessimistic about the prospects of the EU and UK reaching a Brexit agreement. The GUE/NGL group deputy told a hearing in Parliament on Thursday that it was particularly regrettable the UK had rejected EU demands....
Amendments 011-013 - Revision of the Framework Agreement on relations between the European Parliament and the European Commission - A8-0006/2018(011-013)
Thursday, February 01, 2018 11:58:00 AM
AM\P8_AMA(2018)0006(011-013)_EN.docx PE614.377v01-00 EN United in diversity EN 31.1.2018 A8-0006/11 Amendment 11 Barbara Spinelli, Kateřina Konečná, Marisa Matias, Rina Ronja Kari, Merja Kyllönen, Helmut Scholz, Dimitrios Papadimoulis, Stelios Kouloglou, Lola Sánchez Caldentey on behalf of the....
Tweets