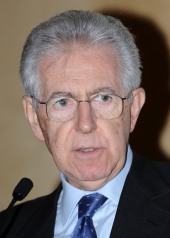 Mario Monti
age: 76 years

Italy

Chairman of EU high-level group on own resources - former PM of Italy
Related to
Ranking among leaders of her/his own ...
Leader's Positon on Wholeads' Map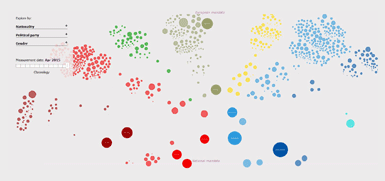 Click the image to identify a leader's position on Map
9.71
/10

9.75
/10

9.58
/10

% OF ALL SEARCHES/ MENTIONS
0.6704

Click on tabs to turn off individual graphs
Click to come back and forth on graph
Latest news about a leader
'We need a different Europe' - Former Italian PM Mario Monti
Thursday, May 23, 2019 07:35:00 PM
Former Italian Prime Minister Mario Monti has said that "we need a different Europe", and warned about the "dangers" of nationalist parties, ahead of the EU elections. In an exclusive interview with Euronews, Monti said that, although it is predicted that they will not reach a majority in the....
Populists threaten research- scientist group
Wednesday, April 10, 2019 06:48:00 PM
Rome, April 10 - The European Geosciences Union (EGU) sounded an alarm about the danger it says popular political forces pose during its general assembly in Vienna on Wednesday. Former Italian premier and former European Commissioner Mario Monti and top Italian virologist Ilaria Capua were at the assembly as the the body launched its appeal.
Tweets