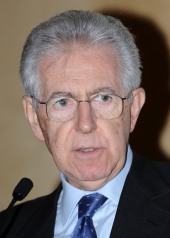 Mario Monti
age: 76 years

Italy

Chairman of EU high-level group on own resources - former PM of Italy
Related to
Ranking among leaders of her/his own ...
Leader's Positon on Wholeads' Map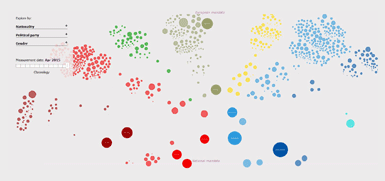 Click the image to identify a leader's position on Map
9.71
/10

9.75
/10

9.58
/10

% OF ALL SEARCHES/ MENTIONS
0.6704

Click on tabs to turn off individual graphs
Click to come back and forth on graph
Latest news about a leader
Greece Needs Hercules, Italy Is in Everyone's Heart
Saturday, December 21, 2019 08:01:00 AM
The two super heroes who engaged themselves to save their stuck with problems countries - Mario Monti (Italy) and Lucas Papademos (Greece) - were literally summoned to Brussels in order to state once again the commitments, they and the political parties that supported them undertook on a national level, now before the European taxpayers.
Monti's Agenda - Can Italy Be Changed?
Saturday, December 21, 2019 05:47:00 AM
After a long, even too long hesitation, Mario Monti has finally decided to dive into Italian politics. His ambition is to change it by taking it out from the status quo of the 1990s to the realities of the 21st century. The Italian Prime Minister has been installed in the autumn of 2011 under....
How Far Are We Willing to Go?
Saturday, December 21, 2019 05:47:00 AM
The new political season in the European Union started at top speed with a series of bilateral summits. Greek Prime Minister Antonis Samaras launched a diplomatic marathon, followed by his Italian counterpart Mario Monti. He stopped in Brussels late on Tuesday, August 28, for a "coffee" chat....
Tweets
Sorry, no tweets available for this leader