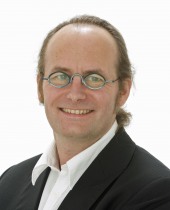 Claude Turmes
age: 57 years

European Green Party

Luxembourg

Member of the European Parliament
Related to
Ranking among leaders of her/his own ...
Leader's Positon on Wholeads' Map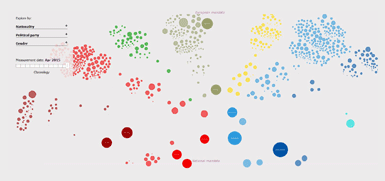 Click the image to identify a leader's position on Map
7.79
/10

5.92
/10

8.68
/10

% OF ALL SEARCHES/ MENTIONS
0.0216

Click on tabs to turn off individual graphs
Click to come back and forth on graph
Latest news about a leader
Enshrining the Paris Agreement in EU law
Wednesday, January 17, 2018 03:34:00 PM
The European Parliament has today backed a report from Greens/EFA co-rapporteurs Michele Rivasi and Claude Turmes which provides the framework for putting the Paris Climate Agreement into practice. The proposals contained in the report form the parliament's position on a key part of the European Commission's Clean Energy Package.
Final draft agenda - Monday, 15 January 2018 - Strasbourg
Friday, January 12, 2018 02:07:00 PM
Governance of the Energy Union Report: Michèle Rivasi, Claude Turmes Report on the proposal for a regulation of the European Parliament and of the Council on the Governance of the Energy Union, amending Directive 94/22/EC, Directive 98/70/EC, Directive 2009/31/EC, Regulation (EC) No 663/2009,....
Amendments 291-294 - Governance of the Energy Union - A8-0402/2017(291-294)
Friday, January 12, 2018 11:03:00 AM
AM\P8_AMA(2017)0402(291-294)EN.docx PE614.329v01-00 EN United in diversity EN 11.1.2018 A8-0402/291 Amendment 291 Claude Turmes, Michèle Rivasi on behalf of the Verts/ALE Group Gunnar Hökmark, Angélique Delahaye on behalf of the PPE Group Gerben-Jan Gerbrandy, Carolina Punset on behalf of the ALDE....
Organic farming in the EU needs passion, clear rules and controls
Saturday, November 25, 2017 06:46:00 AM
Food security and global peace go hand in hand. The EU's proposed organic food regulation is not perfect, but it is a step towards the sustainable food system we need, write a group of Green MEPs. Claude Turmes, José Bové, Molly Scott-Cato, Martin Häusling, Bart Staes and Philippe Lamberts are MEPs in the European Parliament's Greens/EFA group.
Tweets