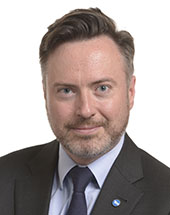 Alyn Smith
age: 45 years

European Green Party

United Kingdom

Member of the European Parliament
Related to
Ranking among leaders of her/his own ...
Leader's Positon on Wholeads' Map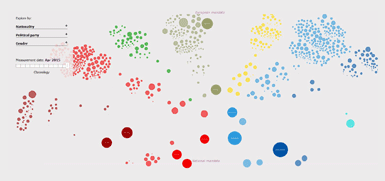 Click the image to identify a leader's position on Map
7.99
/10

7.64
/10

8.17
/10

% OF ALL SEARCHES/ MENTIONS
0.0255

Click on tabs to turn off individual graphs
Click to come back and forth on graph
Latest news about a leader
Alyn Smith: Scotland has many friends in Europe now
Saturday, June 15, 2019 07:52:00 AM
I'LL start this weeks column with an apology that I have been tardy in writing lately, but I have a good excuse! I'm pleased to report that your SNP European Team is settling in well to Brussels and making friends across the borders of country, party, and political group. We've had a blisteringly successful week.
Alyn Smith hits back after Brexit Party threatens legal action
Thursday, May 30, 2019 05:16:00 PM
Alyn Smith | Photo credit: European Parliament Audiovisual This comes after Smith branded the Brexit party called it a "shell company that's a money-laundering front." Smith, an ardent Remainer in the Brexit debate who was re-elected in last week's European elections as the SNP's lead candidate for....
Punish Gerard Batten for 'inflammatory' language, MEP urges
Thursday, April 04, 2019 01:06:00 PM
The Ukip leader, Gerard Batten , is facing calls to lose his European parliament allowance for a month over "inflammatory" language in the Brussels chamber. A Scottish National party MEP, Alyn Smith, has written to the European parliament president, Antonio Tajani, calling for the Ukip leader to....
Tweets