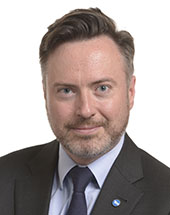 Alyn Smith
age: 44 years

European Green Party

United Kingdom

Member of the European Parliament
Related to
Ranking among leaders of her/his own ...
Leader's Positon on Wholeads' Map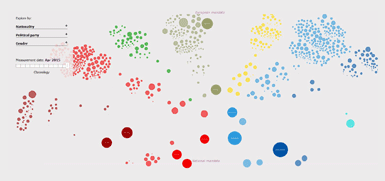 Click the image to identify a leader's position on Map
7.99
/10

7.64
/10

8.17
/10

% OF ALL SEARCHES/ MENTIONS
0.0255

Click on tabs to turn off individual graphs
Click to come back and forth on graph
Latest news about a leader
SNP and Labour MEPs: Spain's arrests of Catalan leaders risks EU's 'core values'
Thursday, March 29, 2018 04:55:00 PM
Alyn Smith and Ian Hudgton of the SNP and Catherine Stihler and David Martin of Labour have signed a cross-party joint letter to EU Commission vice president Frans Timmermans, who is responsible for human rights, saying European arrest warrants issued for Ms Ponsati and other Catalan independentistes was "deeply concerning".
Brexit: MEPs write to David Davis demanding clarity on citizens' rights
Wednesday, March 21, 2018 02:08:00 PM
Brexit | Photo credit: Press Association The letter has been signed by cross-party deputies such as Charles Tannock, Richard Corbett, Alyn Smith and Jean Lambert. It asks for a commitment from both the EU and UK that the principle of "nothing is agreed until everything is agreed" does not apply to the issue of citizens' rights.
Tweets