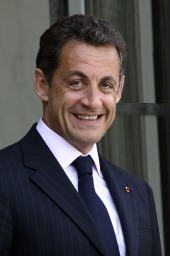 Nicolas Sarkozy
age: 64 years

European People's Party

France

Former President of France
Related to
Ranking among leaders of her/his own ...
Leader's Positon on Wholeads' Map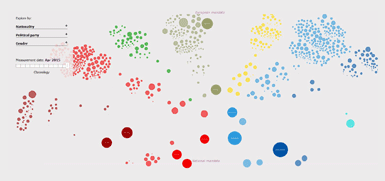 Click the image to identify a leader's position on Map
9.91
/10

9.89
/10

9.84
/10

% OF ALL SEARCHES/ MENTIONS
2.0665

Click on tabs to turn off individual graphs
Click to come back and forth on graph
Latest news about a leader
The Overbearing Price for the EU Deal
Friday, February 22, 2019 11:47:00 AM
No, the euro was not saved at last week's summit meeting of the European leaders in Brussels. "We will not get a second chance to save the euro," French President Nicolas Sarkozy warned dramatically on the eve of last week's summit. Saving the euro, however, was not Sarkozy's chief concern.
Donald Tusk says David Cameron never wanted to hold the 'stupid' Brexit referendum
Monday, January 21, 2019 05:45:00 PM
The series, due to be broadcast on January 28, features interviews with a broad swathe of political figures from all sides of Brexit, including former chancellor George Osborne, ex-foreign secretary William Hague, president of the European Commission Jean-Claude Juncker and former French presidents Nicolas Sarkozy and Francois Hollande.
Tweets

Szilvia Erdosi retweeted
Fri Mar 22 20:31:57 +0000 2019
The MCC Budapest Summit on Migration runs from Friday through to Sunday and will be attended by many experts in the field…