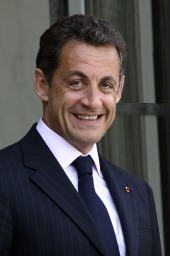 Nicolas Sarkozy
age: 64 years

European People's Party

France

Former President of France
Related to
Ranking among leaders of her/his own ...
Leader's Positon on Wholeads' Map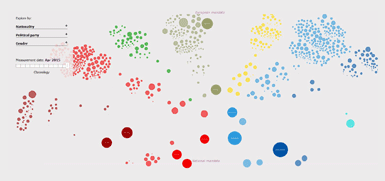 Click the image to identify a leader's position on Map
9.91
/10

9.89
/10

9.84
/10

% OF ALL SEARCHES/ MENTIONS
2.0665

Click on tabs to turn off individual graphs
Click to come back and forth on graph
Latest news about a leader
The Overbearing Price for the EU Deal
Friday, February 22, 2019 11:47:00 AM
No, the euro was not saved at last week's summit meeting of the European leaders in Brussels. "We will not get a second chance to save the euro," French President Nicolas Sarkozy warned dramatically on the eve of last week's summit. Saving the euro, however, was not Sarkozy's chief concern.
Tweets

CATHERINE - LR.27 retweeted
Sun May 19 13:01:31 +0000 2019
Rejet du recours de Nicolas Sarkozy dans l'affaire Bygmalion : "Je m'étonne de ce calendrier mais ne souhaite pas m'exprim…
Anne ROBINI retweeted
Sun May 19 12:50:32 +0000 2019
@JeanMessiha @JulienOdoul @LCI Oui, Georges-Marc Benamou fait partie d'une élite, celle qui gravite autour des puissants, q…
Sun May 19 12:47:16 +0000 2019
@Florent20832 Il disait que c'était un partage culturel. Mais genre que les Français n'avaient voulu QUE partager l… https://t.co/vqqKJcZy2U