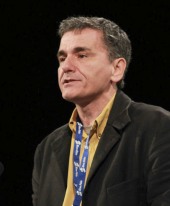 Euclid Tsakalotos
age: 58 years
European United Left–Nordic Green Left

Greece

Minister of Finance of Greece
Related to
Ranking among leaders of her/his own ...
Leader's Positon on Wholeads' Map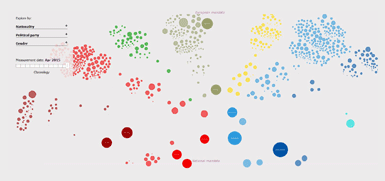 Click the image to identify a leader's position on Map
8.99
/10

8.22
/10

9.13
/10

% OF ALL SEARCHES/ MENTIONS
0.0785

Click on tabs to turn off individual graphs
Click to come back and forth on graph
Latest news about a leader
Delay Hits €5.7B Greek Bailout Payment
Monday, February 19, 2018 10:02:00 PM
Greek Finance Minister Euclid Tsakalotos who was at today's eurozone meeting in Brussels. Greece failed to receive a fourth €5.7-billion ($7 billion) tranche of bailout funds on Monday, despite a senior EU figure confirming Athens had met "99 percent" of its reform commitments.
Obstacles in path to Eurogroup
Thursday, February 08, 2018 06:37:00 PM
Finance Minister Euclid Tsakalotos. TAGS: Finance Two important obstacles still stand in the way of the implementation of the remaining prior actions required for Greece's creditors to sign off on the third bailout review, as the insufficient progress in online auctions and the Elliniko development....
Editorial: Taxation and the middle class
Friday, February 02, 2018 09:48:00 AM
Finance Minister Euclid Tsakalotos' admission yesterday that high taxation has made things tough for the middle class reflects only a part of reality. The essence is that over-taxation has literally brought a large segment of society to its knees. Data just released by tax authorities prove that.
Tweets