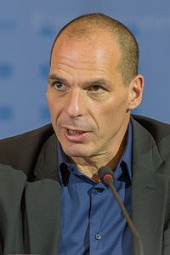 Yanis Varoufakis
age: 59 years
European United Left–Nordic Green Left

Greece

Former Greek Minister of Finance
Related to
Ranking among leaders of her/his own ...
Leader's Positon on Wholeads' Map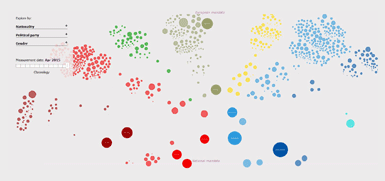 Click the image to identify a leader's position on Map
9.74
/10

9.77
/10

9.60
/10

% OF ALL SEARCHES/ MENTIONS
0.7141

Click on tabs to turn off individual graphs
Click to come back and forth on graph
Latest news about a leader
Greece's economic 'recovery' is for the few, not the many | Yanis Varoufakis
Wednesday, March 04, 2020 04:42:00 PM
S pring is already in the air across Greece . Even in the bleakest of times, nature's renaissance renders hope irrepressible. But this one is proving a cruel spring for a people caught up in a decade-old crisis yielding one ritual humiliation after another. Costas runs a small bookshop in my central Athens neighbourhood.
Varoufakis: Kažimír was the worst, outschäubling Schäuble
Monday, February 24, 2020 07:47:00 PM
Read in this interview: -What are Varoufakis' objections against Kazimir and why did he publish things people told him behind the closed doors? -Who killed social democracy in Europe? -Why does he say the EU is undemocratic and what's his idea for saving it? Yanis Varoufakis became the finance minister of Greece five years ago.
Tweets
Sorry, no tweets available for this leader