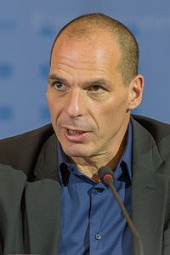 Yanis Varoufakis
age: 58 years
European United Left–Nordic Green Left

Greece

Former Greek Minister of Finance
Related to
Ranking among leaders of her/his own ...
Leader's Positon on Wholeads' Map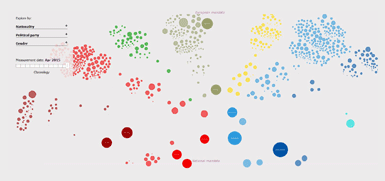 Click the image to identify a leader's position on Map
9.74
/10

9.77
/10

9.60
/10

% OF ALL SEARCHES/ MENTIONS
0.7141

Click on tabs to turn off individual graphs
Click to come back and forth on graph
Latest news about a leader
Varoufakis: claims of Greek request to print drachmas 'nonsense'
Monday, October 21, 2019 11:51:00 AM
In comments to Skai, former leftist finance minister Yanis Varoufakis described as "nonsense" claims that, while at the helm of the ministry in 2015, he had lodged a request with Moscow to print drachmas for Greece. "No way, that's nonsense," Varoufakis, who now leads the party MeRA25, told Skai,....
Filmmaker Costa-Gavras on politics, cinema and his new film on the Greek financial crisis
Sunday, October 06, 2019 07:03:00 PM
The new film from Costa-Gavras about the Greek financial crisis, Adults in the Room , has its Greek premiere on September 29. The film is based on the book of the same name by the former Greek finance minister and political dissident, Yanis Varoufakis, which recounts the strained circumstances around the 2015 Greek financial bail-out.
Tweets
Sorry, no tweets available for this leader