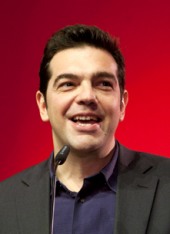 Alexis Tsipras
age: 45 years
European United Left–Nordic Green Left

Greece

Prime Minister of Greece
Related to
Ranking among leaders of her/his own ...
Leader's Positon on Wholeads' Map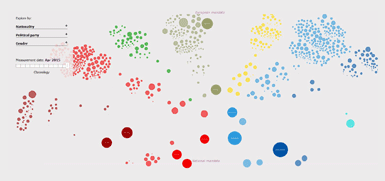 Click the image to identify a leader's position on Map
9.86
/10

9.86
/10

9.79
/10

% OF ALL SEARCHES/ MENTIONS
1.5161

Click on tabs to turn off individual graphs
Click to come back and forth on graph
Latest news about a leader
Europe's new political battle lines
Monday, November 11, 2019 12:38:00 AM
PARIS — French President Emmanuel Macron has framed the European Parliament election in May 2019 as a battle not between the traditional right and left, but between populists and pro-European progressives like himself. Greek Prime Minister Alexis Tsipras recently adopted similar rhetoric, declaring....
Tsipras: The EU must make a brave decision on the Balkans
Thursday, October 03, 2019 08:16:00 PM
London, 3 October 2019 (MIA) – In the next few days, the European Council will decide whether to invite North Macedonia to open formal talks to join the EU. That decision will show whether the bloc can be as courageous as the young, dynamic Balkan country that is knocking on its door, Alexis Tsipras has said.
Tweets
Sorry, no tweets available for this leader