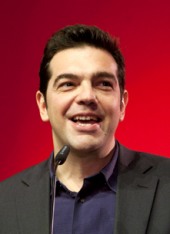 Alexis Tsipras
age: 44 years
European United Left–Nordic Green Left

Greece

Prime Minister of Greece
Related to
Ranking among leaders of her/his own ...
Leader's Positon on Wholeads' Map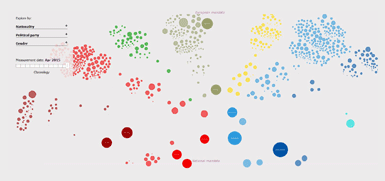 Click the image to identify a leader's position on Map
9.86
/10

9.86
/10

9.79
/10

% OF ALL SEARCHES/ MENTIONS
1.5161

Click on tabs to turn off individual graphs
Click to come back and forth on graph
Latest news about a leader
PM Tsipras' Pre-Election Handouts Alarm Greece's Creditors
Friday, May 17, 2019 04:04:00 PM
Greek Prime Minister Alexis Tsipras is slated to give out one billion euros in various types of handouts as the crucial European and local elections loom ahead, a move which has alarmed the country's creditors. European Stability Mechanism President Klaus Regling stated on Thursday that he is....
EU concerned about PM handouts as FinMin plans more
Wednesday, May 15, 2019 08:05:00 PM
Handouts announced by Prime Minister Alexis Tsipras ahead of municipal and European Parliament elections next week appear to have raised concerns among European Union governments over whether Greece will be able to honor its pledges to creditors even as Finance Minister Euclid Tsakalotos indicated that more relief measures are in the works.
Tsipras urges Ankara to dialogue, as EU expresses support for Cyprus
Friday, May 10, 2019 11:36:00 AM
Top European officials on Thursday expressed their support for Cyprus in a dispute with Turkey, which has threatened to start drilling in the island's exclusive economic zone, as Greek Prime Minister Alexis Tsipras appealed to Ankara for dialogue on the issue for the first time.
Creditors unhappy with Greek PM's pledges
Thursday, May 09, 2019 05:39:00 PM
TAGS: Finance Greece's creditors were taken aback by the pledges of Prime Minister Alexis Tsipras on Tuesday for handouts, not only because there had been no prior communication with them, but also because they do not agree with the policy mix or the apparent intention of changing the primary surplus target from 2020.
Tweets