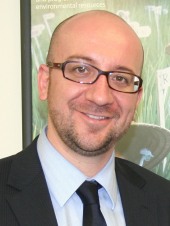 Charles Michel
age: 43 years

Alliance of Liberals and Democrats for Europe

Belgium

Prime Minister of Belgium
Related to
Ranking among leaders of her/his own ...
Leader's Positon on Wholeads' Map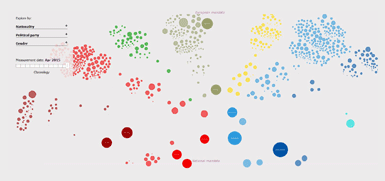 Click the image to identify a leader's position on Map
9.63
/10

9.58
/10

9.63
/10

% OF ALL SEARCHES/ MENTIONS
0.5043

Click on tabs to turn off individual graphs
Click to come back and forth on graph
Latest news about a leader
200 CEOs Call on New EU Leaders for Sustainable Europe by 2030 - Sustainable Brands
Tuesday, July 23, 2019 10:06:00 AM
The CEOs say they will be calling on three newly elected EU leaders to work with them to implement an overarching strategy for a Sustainable Europe by 2030. The CEOs of roughly 200 companies have announced that on November 1, they will be knocking on the doors of Ursula von der Leyen Charles Michel....
Von der Leyen confirmed as new European Commission president
Tuesday, July 16, 2019 09:47:00 PM
Under the deal, the free-market liberal Renew Europe group got Belgian Prime Minister Charles Michel as European Council president and the Socialists won the top parliament job. France's Christine Lagarde was put forward as head of the European Central Bank.
Who is Charles Michel, the next President of the European Council?
Saturday, July 13, 2019 05:03:00 PM
Lightning-speed career in national politics for the skilled coalition builder. Son of a former foreign minister and European Commissioner, Charles Michel got engaged in his father's party Mouvement Réformateur (MR) at age 16. After being elected a provincial councillor at age 18, he entered the....
EU Commission candidate von der Leyen grilled by legislators
Wednesday, July 10, 2019 02:39:00 PM
Germany's Defense Minister Ursula von der Leyen is welcomed by Belgian Prime Minister Charles Michel prior to a meeting at the Egmont Palace in Brussels, Monday July 8, 2019. Germany's Ursula von der Leyen has been nominated to become the next president of the European Commission, while Belgian....
Tweets
Sorry, no tweets available for this leader