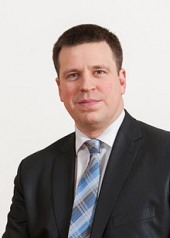 Juri Ratas
age: 41 years

Alliance of Liberals and Democrats for Europe

Estonia

Prime Minister of Estonia
Related to
Ranking among leaders of her/his own ...
Leader's Positon on Wholeads' Map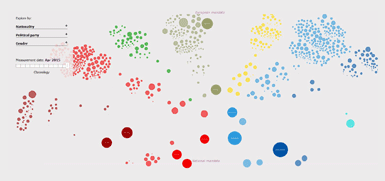 Click the image to identify a leader's position on Map
8.19
/10

8.84
/10

7.02
/10

% OF ALL SEARCHES/ MENTIONS
0.0295

Click on tabs to turn off individual graphs
Click to come back and forth on graph
Latest news about a leader
Estonia, US agree on common approach to 5G network security
Saturday, November 02, 2019 05:30:00 AM
TALLINN - Estonian Prime Minister Juri Ratas issued a statement together with United States' Vice President Mike Pence on Estonia and the US' common approach to the security of 5G, the fifth generation cellular network technology. "We affirm that we are guided by common principles in the development of 5G networks.
The British must now appoint a Commissioner
Friday, October 25, 2019 12:31:00 PM
epa07929717 (L-R) President-elect of the European Commission Ursula von der Leyen, President of the European Council Donald Tusk, Estonia's Prime Minister Juri Ratas and Belgium's Prime Minister and President-elect of the European Council Charles Michel during the second day of a EU Summit in Brussels, Belgium, 18 October 2019.
Ratas at European Council: EU goal must be welfare, clean environment
Friday, October 18, 2019 07:40:00 PM
Speaking at a discussion regarding the strategic work plan, long-term budget and climate issues held during a meeting of EU heads of state and government leaders on Friday, Prime Minister Jüri Ratas (Centre) said that the EU's objectives must be the welfare of Europeans, opportunities for entrepreneurs and a clean environment.
What the papers say: State-run companies and Anett Kontaveit
Friday, October 11, 2019 07:30:00 PM
Ratas under the thumb? The appointment of Urmas Reitelman (EKRE) to the Estonian delegation to the Parliamentary Assembly of the Council of Europe by the Riigikogu's foreign affairs committee shows that Jüri Ratas pre-election statement that working with the Conservative People's Party of Estonia....
German defense minister to visit Estonia
Monday, October 07, 2019 01:06:00 PM
Kramp-Karrenbauer will arrive in Estonia on Thursday afternoon, which is when she will meet with her Estonian colleague Jüri Luik, the Ministry of Defense communicated. The head of Germany's ruling party and chancellor hopeful will meet with Prime Minister Jüri Ratas on Friday morning.
Tweets
Sorry, no tweets available for this leader