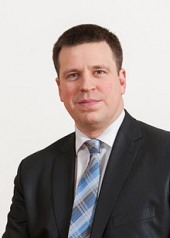 Juri Ratas
age: 40 years

Alliance of Liberals and Democrats for Europe

Estonia

Prime Minister of Estonia
Related to
Ranking among leaders of her/his own ...
Leader's Positon on Wholeads' Map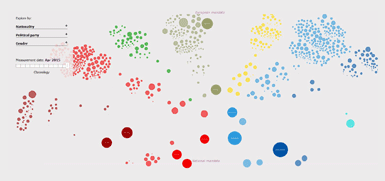 Click the image to identify a leader's position on Map
8.19
/10

8.84
/10

7.02
/10

% OF ALL SEARCHES/ MENTIONS
0.0295

Click on tabs to turn off individual graphs
Click to come back and forth on graph
Latest news about a leader
Council wants EU multiannual financial framework agreement by next autumn
Friday, December 14, 2018 11:44:00 AM
At the discussion of the EU's next MFF, Prime Minister Jüri Ratas (Centre) emphasised that the union's future is in the hands of member states themselves, and that the budget has to help ensure this. "The future budget has to support even more a more united and stronger Europe," he said.
Debates - Wednesday, 3 October 2018 - Strasbourg - Provisional edition
Wednesday, December 05, 2018 05:16:00 PM
Jüri Ratas, Prime Minister of Estonia – Mr President, Vice-President of the Commission, distinguished leaders of the political groups and Members of the European Parliament, Europe is a thought that needs to become a feeling. I am honoured to be back in this great House.
PM: Estonia doesn't wish for lesser role of smaller nations in EU
Friday, October 05, 2018 05:05:00 AM
TALLINN - In his speech focusing on the future of the European Union before the European Parliament on Wednesday, Estonian Prime Minister Juri Ratas said that Estonia does not wish for the European Union to be redesigned in a way that could lead to a lesser role for smaller nations.
Tweets