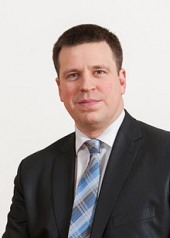 Juri Ratas
age: 42 years

Alliance of Liberals and Democrats for Europe

Estonia

Prime Minister of Estonia
Related to
Ranking among leaders of her/his own ...
Leader's Positon on Wholeads' Map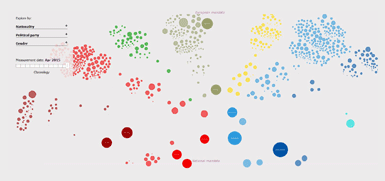 Click the image to identify a leader's position on Map
8.19
/10

8.84
/10

7.02
/10

% OF ALL SEARCHES/ MENTIONS
0.0295

Click on tabs to turn off individual graphs
Click to come back and forth on graph
Latest news about a leader
Estonia supports the goal of climate neutrality across the EU by 2050
Thursday, June 04, 2020 10:04:00 PM
According to Prime Minister Juri Ratas, it is positive that environmental and climate issues are increasingly taken into account in all areas and that this goal is also pursued by the Green Deal, government spokespeople said. "Estonia supports the goal of climate neutrality across the European Union by 2050.
Government committee discusses pushing wind farm development
Thursday, June 04, 2020 01:33:00 PM
"Wind energy currently has the widest development potential among renewable energy sources in Estonia," said Prime Minister Jüri Ratas (Center) on Wednesday evening. "The government has already made decisions which will remove the height restrictions on land from some wind farms, thus creating new opportunities for developers," he went on.
Ratas opposes finance minister on €500-billion EU COVID-19 recovery plan
Tuesday, May 26, 2020 06:12:00 PM
A plan sponsored by French President Emmanuel Macron and German Chancellor Angela Merkel to borrow €500 billion from the global financial markets to help the EU countries and industries hit hardest by the coronavirus pandemic is a sound decision, Prime Minister Jüri Ratas (Center) says.
Ratas: We want to work with WHO to digitalize exchange of health data
Wednesday, May 13, 2020 08:41:00 PM
Prime Minister Jüri Ratas told Dr Tedros Adhanom Ghebreyesus, Director-General of the World Health Organization that Estonia wants to help with WHO to digitalise the exchange of health data between countries. On Wednesday Ratas and Ghebreyesus discussed the fight against the COVID-19 pandemic and....
Tweets
Sorry, no tweets available for this leader