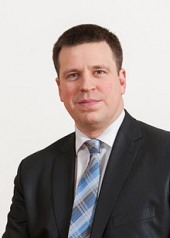 Juri Ratas
age: 41 years

Alliance of Liberals and Democrats for Europe

Estonia

Prime Minister of Estonia
Related to
Ranking among leaders of her/his own ...
Leader's Positon on Wholeads' Map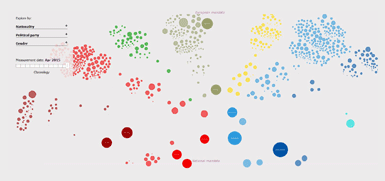 Click the image to identify a leader's position on Map
8.19
/10

8.84
/10

7.02
/10

% OF ALL SEARCHES/ MENTIONS
0.0295

Click on tabs to turn off individual graphs
Click to come back and forth on graph
Latest news about a leader
Estonia not to be represented at Holocaust remembrance event in Israel
Tuesday, January 21, 2020 04:08:00 PM
Estonia will not be represented at a high-level Holocaust remembrance event to take place in Jerusalem on Thursday, where leaders from at least 46 countries, including the U.S. and practically all EU member states, will present. President Kersti Kaljulaid and Prime Minister Jüri Ratas (Center) will....
Jüri Ratas commits to combatting money laundering while on Sweden visit
Saturday, January 18, 2020 11:52:00 AM
"Sweden is our close partner and friend with whom we are engaging in extensive cooperation," Ratas said after the meeting, adding that: "We have very good economic relations and we are close partners in the EU This year, Estonia is the presiding country of Nordic and Baltic cooperation, which gives....
Kadri Simson
Wednesday, January 01, 2020 09:11:00 PM
is an Estonian politician from the Centre Party. She is serving as a European Commissioner for Energy in the Von der Leyen Commission since 1 December 2019. She was previously the Minister of Economic Affairs and Infrastructure in Jüri Ratas' first cabinet from 2016 to 2019.
Jüri Ratas' year-end interview: I don't want to be president
Saturday, December 28, 2019 01:29:00 PM
Speaking to interviewer Nikolai Loštšin, Ratas said that the role of president was not anything which would interest him personally. The next presidential elections are in 2021. "[Being president is] absolutely not within my area of ​​interest or on my mind. I haven't even thought about it. Fortune-tellers and clairvoyants can think about it.
EU leaders 'ready' for next stage of Brexit
Saturday, December 14, 2019 03:24:00 AM
Romania's Klaus Iohannis, Estonia's Juri Ratas, Luxembourg's Xavier Bettel, Mark Rutte of the Netherlands, France's Emmanuel Macron, Germany's Angela Merkel, Slovenia's Marjan Sarec, Nicos Anastasiades of Cyprus and European Commission President Ursula von der Leyen [Julien Warnand/Pool/Reuters] ....
Tweets
Sorry, no tweets available for this leader