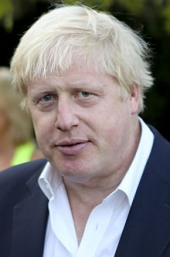 Boris Johnson
age: 55 years

European Conservatives and Reformists

United Kingdom

Secretary of State for Foreign and Commonwealth Affairs
Related to
Ranking among leaders of her/his own ...
Leader's Positon on Wholeads' Map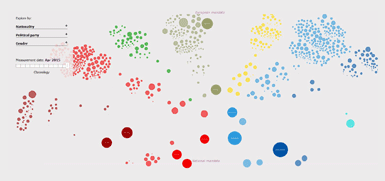 Click the image to identify a leader's position on Map
9.95
/10

9.96
/10

9.93
/10

% OF ALL SEARCHES/ MENTIONS
3.0259

Click on tabs to turn off individual graphs
Click to come back and forth on graph
Latest news about a leader
'New chapter' as Johnson inks pact
Saturday, January 25, 2020 06:59:00 PM
British Prime Minister Boris Johnson on Friday hailed "a new chapter" in the nation's history as he signed its divorce treaty with the EU, clearing another hurdle before the country exits the bloc on Friday next week. It allows Britain to end its decades-long membership of the EU and leave its....
With BREXIT now signed off what are your rights to live...
Saturday, January 25, 2020 05:07:00 PM
As The Prime Minister of the United Kingdom, Boris Johnson, was signing the Brexit agreement on Friday, the UK Withdrawal Agreement to leave the European Union on 31 January, British Vice Consul, Sara Munsterhjelm, was addressing the Royal British Legion District Annual Meeting in Alicante, where....
Libya may yet become Merkel's ultimate test
Saturday, January 25, 2020 03:07:00 PM
Britain's Prime Minister Boris Johnson, Republic of Congo's President Denis Sassou Nguesso, Turkish President Recep Tayyip Erdogan, French President Emmanuel Macron, German Chancellor Angela Merkel, United Nations Secretary-General Antonio Guterres, Russian President Vladimir Putin, Egyptian....
Dan Hannan says Boris Johnson WILL reverse Heath's betrayal and reclaim UK waters
Saturday, January 25, 2020 02:45:00 PM
On Thursday, Boris Johnson and the Presidents of the European Council and European Commission all signed the Withdrawal Agreement, in what Mr Jonson described as a "historic" and "fantastic" moment. Britain will now indisputably leave on January 31 next week. According to a new report by The Telegraph, though, battles are still to be fought.
Tweets
Sorry, no tweets available for this leader