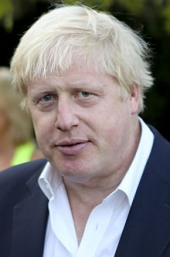 Boris Johnson
age: 54 years

European Conservatives and Reformists

United Kingdom

Secretary of State for Foreign and Commonwealth Affairs
Related to
Ranking among leaders of her/his own ...
Leader's Positon on Wholeads' Map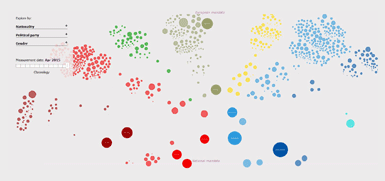 Click the image to identify a leader's position on Map
9.95
/10

9.96
/10

9.93
/10

% OF ALL SEARCHES/ MENTIONS
3.0259

Click on tabs to turn off individual graphs
Click to come back and forth on graph
Latest news about a leader
Challenges Of A No-Deal Brexit – Analysis
Thursday, August 16, 2018 03:41:00 AM
By Harsh V. Pant. British Prime Minister Theresa May finally announced a Brexit deal last month. It led to some initial turmoil as after the cabinet cleared it, some high profile ministers decided to quit. Boris Johnson who has been an ardent Brexiteer made a big show of his displeasure with what May was proposing.
Fox faces ridicule over U-turn on Brexit no-deal
Sunday, August 05, 2018 08:31:00 PM
So what has changed? A lot, actually. The Chequers deal has bombed with Tory MPs and activists, including members of the PM's own association in Maidenhead. Two senior cabinet ministers, David Davis and Boris Johnson, have resigned, with Mr Davis's former lieutenants Steve Baker and Stewart Jackson now acting as pro-Brexit attack dogs.
A no-deal Brexit is firmly on the cards – what are you going to do about it, Mark Carney?
Thursday, August 02, 2018 07:23:00 PM
"Brexit vote may spark recession says Carney" (The Independent); "EU referendum: Mark Carney warns Brexit is biggest risk to Britain's financial stability" (Daily Telegraph); and "Bank of England governor Mark Carney sounds dire warning over Brexit Britain's economy - and expertly trolls Boris Johnson" (Daily Mirror).
Tweets