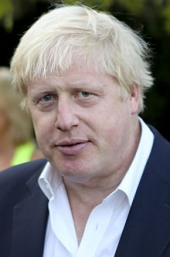 Boris Johnson
age: 54 years

European Conservatives and Reformists

United Kingdom

Secretary of State for Foreign and Commonwealth Affairs
Related to
Ranking among leaders of her/his own ...
Leader's Positon on Wholeads' Map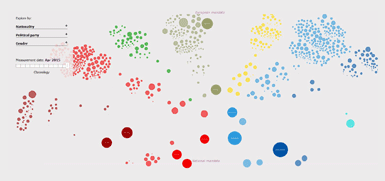 Click the image to identify a leader's position on Map
9.95
/10

9.96
/10

9.93
/10

% OF ALL SEARCHES/ MENTIONS
3.0259

Click on tabs to turn off individual graphs
Click to come back and forth on graph
Latest news about a leader
Theresa May 'in tears' as she is forced to say when she will quit
Saturday, May 18, 2019 08:06:00 AM
Boris Johnson threw his hat into the ring yesterday, saying he would 'go for it' referring to the Tory party leadership. Theresa May was said to have had tears in her eyes as she was told MPs have run out of patience for her to announce her departure date.
Who is favourite to replace Theresa May as UK prime minister?
Saturday, May 18, 2019 06:14:00 AM
But who else is favourite to head up the Conservative Party and the UK's government? And what will each change of leadership have on the burning issue of the day, Brexit? Boris Johnson: 11/4. According to Oddschecker , the favourite to take control of Tory leadership is Brexit campaigner and former Foreign Secretary Boris Johnson.
UK thought EU would fracture - then Westminster collapsed The Guardian
Saturday, April 20, 2019 05:12:00 AM
© Getty Theresa May launches her campaign for Conservative leadership in 2016. In Britain, May, who campaigned for remain, became prime minister on 12 July 2016, battling off the Vote Leave double bill of Boris Johnson and Michael Gove. "She was one of us," said a diplomat.
Norland nanny spills beans on caring for young Boris Johnson
Monday, April 15, 2019 09:15:00 PM
Bath's world class nanny training school Norland College has supplied carers to the Royals, the Rolling Stones and other famous faces. Now another well-known family has been added to the list. The author Rachel Johnson has written about growing up in Belgium with her three brothers, including the....
Boris dropped his pants for the nanny
Sunday, April 14, 2019 02:12:00 AM
Boris Johnson has long criticised the EU's "nannying" ways, but it has emerged that his own childhood in Brussels was presided over by a real-life Mary Poppins. The former foreign secretary and his three siblings grew up with a Norland nanny — the child carers of choice for the royal family — who....
Tweets