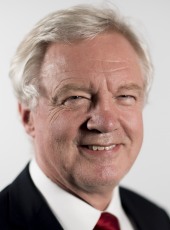 David Davis
age: 70 years

European Conservatives and Reformists

United Kingdom

UK Secreatry of State for Exiting the EU
Related to
Ranking among leaders of her/his own ...
Leader's Positon on Wholeads' Map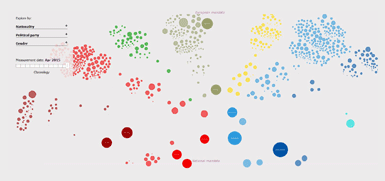 Click the image to identify a leader's position on Map
9.79
/10

9.80
/10

9.75
/10

% OF ALL SEARCHES/ MENTIONS
0.9299

Click on tabs to turn off individual graphs
Click to come back and forth on graph
Latest news about a leader
Of course we will strike a bespoke Brexit deal—but that's not the point
Monday, May 27, 2019 09:16:00 PM
Brexit Secretary David Davis and EU Chief Brexit Negotiator Michel Barnier arrive at No 10. Photo: Stefan Rousseau/PA Wire/PA Images. The government's "Road to Brexit" series of speeches has kicked off, with Boris Johnson and the Prime Minister making contributions so far. But as yet we are none the wiser.
UK's New Brexit Secretary Deems Deal with EU Possible by October, 80% Settled
Saturday, May 25, 2019 07:47:00 AM
Dominic Raab, the new Brexit Secretary of the UK who succeeded David Davis, believes that Britain and the European Union are capable of achieving a Brexit deal by the October 2018 deadline set by the latter. Dominic Raab replaced David Davis as Brexit Secretary earlier this month after the latter....
EU Set for First Talks with UK's New Brexit Secretary
Saturday, April 27, 2019 06:04:00 AM
The UK's new Secretary for Brexit Dominic Raab is heading on Thursday for his first talks with the EU's chief Brexit negotiator Michel Barnier. Raab replaced his predecessor David Davis last week, as the latter resigned from the Cabinet of British Prime Minister Theresa May in disagreement with much of the Cabinet.
Brexit talks must reflect the simple fact that Britain does not need the EU
Tuesday, April 02, 2019 05:41:00 PM
David Davis MP (left) and Jacob Rees-Mogg. Photo: Victoria Jones/PA Wire/PA Images Brexit is becoming an increasingly unhappy experience for Theresa May. First the European Commission rebuffed her strategy. Then the Brexiteers seized the chance to hammer their message that she was anyway conceding too much.
Tweets