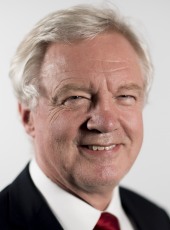 David Davis
age: 69 years

European Conservatives and Reformists

United Kingdom

UK Secreatry of State for Exiting the EU
Related to
Ranking among leaders of her/his own ...
Leader's Positon on Wholeads' Map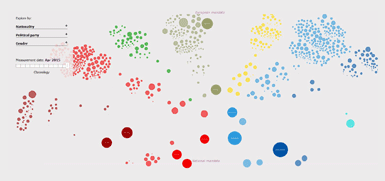 Click the image to identify a leader's position on Map
9.79
/10

9.80
/10

9.75
/10

% OF ALL SEARCHES/ MENTIONS
0.9299

Click on tabs to turn off individual graphs
Click to come back and forth on graph
Latest news about a leader
The unanswered question in Davis' Vienna speech
Tuesday, February 20, 2018 08:12:00 PM
At the moment - half way through the much vaunted speeches and nearly half way through the entire Article 50 process - David Davis has only hinted at the fundamental decision that needs to be made by the Government. Trust built up over decades is, for Mr Davis, a currency that can enable Britain to....
David Davis: Bullish wheel-greaser or Brexit fall guy? The Guardian
Tuesday, February 20, 2018 03:02:00 PM
"I feel it is time to get annoyed with Mr Davis," wrote Thatcher biographer Charles Moore recently. "For ages now, he has been flying from meeting to meeting, speaking at dinner after dinner, staying late at party after party, encouraging his bonhomous reassurance to be favourably contrasted with Mrs May's anxious gloom.
Britain promises no 'Mad Max style' deregulation after Brexit
Tuesday, February 20, 2018 11:54:00 AM
Brexit secretary David Davis has rejecting ideas of a "race to the bottom" in areas such as workers' rights and environmental standards after the UK leaves the EU. AFP / Steve Parsons. Fears that post-Brexit Britain will be "plunged into a Mad Max-style world borrowed from dystopian fiction" are unfounded, David Davis will say on Tuesday.
Tweets