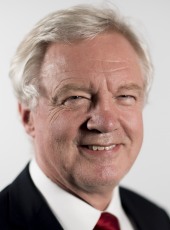 David Davis
age: 69 years

European Conservatives and Reformists

United Kingdom

UK Secreatry of State for Exiting the EU
Related to
Ranking among leaders of her/his own ...
Leader's Positon on Wholeads' Map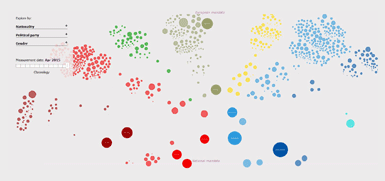 Click the image to identify a leader's position on Map
9.79
/10

9.80
/10

9.75
/10

% OF ALL SEARCHES/ MENTIONS
0.9299

Click on tabs to turn off individual graphs
Click to come back and forth on graph
Latest news about a leader
The Tory Party is split down the middle over the Brexit "divorce bill"
Monday, August 20, 2018 02:40:00 AM
This week, David Davis warned European Union leaders not to put "politics above prosperity" and urged them to soften their Brexit stance. Donald Tusk said in response that he appreciated Davis's "English sense of humour." It was a good line—and the joke landed because Britain is so obviously the more chaotic of the two negotiating partners.
David Davis: EU risks misjudging UK over no-deal Brexit
Monday, August 06, 2018 11:56:00 AM
The European Union will be making a "massive miscalculation" if it thinks the UK is not ready to walk away from Brexit talks without a deal, David Davis said. The ex-Brexit secretary's comments followed Liam Fox's assessment that the probability of a no-deal outcome was "60-40".
Tweets