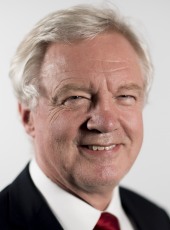 David Davis
age: 70 years

European Conservatives and Reformists

United Kingdom

UK Secreatry of State for Exiting the EU
Related to
Ranking among leaders of her/his own ...
Leader's Positon on Wholeads' Map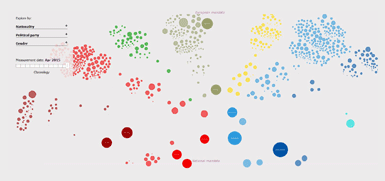 Click the image to identify a leader's position on Map
9.79
/10

9.80
/10

9.75
/10

% OF ALL SEARCHES/ MENTIONS
0.9299

Click on tabs to turn off individual graphs
Click to come back and forth on graph
Latest news about a leader
Former Brexit Minister David Davis: 'We Should Not Be Afraid of No Deal'
Friday, January 11, 2019 07:39:00 PM
DER SPIEGEL: The truth is that there's no majority for any other deal in parliament. What's the way out? Davis: Through two major acts in parliament, we made sure that in the event of no deal, we will leave anyway. DER SPIEGEL: That would mean crashing out of the EU without a deal. You are a prominent advocate for a no-deal scenario.
Of course we will strike a bespoke Brexit deal—but that's not the point
Tuesday, December 25, 2018 09:12:00 PM
Brexit Secretary David Davis and EU Chief Brexit Negotiator Michel Barnier arrive at No 10. Photo: Stefan Rousseau/PA Wire/PA Images. The government's "Road to Brexit" series of speeches has kicked off, with Boris Johnson and the Prime Minister making contributions so far. But as yet we are none the wiser.
The Tory Party is split down the middle over the Brexit "divorce bill"
Friday, December 21, 2018 12:06:00 PM
This week, David Davis warned European Union leaders not to put "politics above prosperity" and urged them to soften their Brexit stance. Donald Tusk said in response that he appreciated Davis's "English sense of humour." It was a good line—and the joke landed because Britain is so obviously the more chaotic of the two negotiating partners.
Tweets