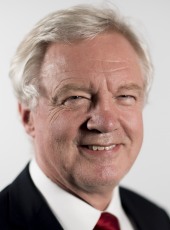 David Davis
age: 70 years

European Conservatives and Reformists

United Kingdom

UK Secreatry of State for Exiting the EU
Related to
Ranking among leaders of her/his own ...
Leader's Positon on Wholeads' Map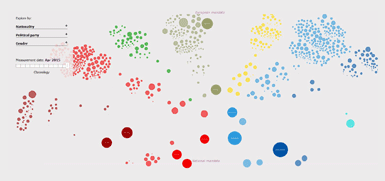 Click the image to identify a leader's position on Map
9.79
/10

9.80
/10

9.75
/10

% OF ALL SEARCHES/ MENTIONS
0.9299

Click on tabs to turn off individual graphs
Click to come back and forth on graph
Latest news about a leader
EU Set for First Talks with UK's New Brexit Secretary
Friday, September 20, 2019 04:29:00 PM
The UK's new Secretary for Brexit Dominic Raab is heading on Thursday for his first talks with the EU's chief Brexit negotiator Michel Barnier. Raab replaced his predecessor David Davis last week, as the latter resigned from the Cabinet of British Prime Minister Theresa May in disagreement with....
DAVID DAVIS Remainers backing Jeremy Corbyn should be careful what they wish for
Friday, August 23, 2019 01:58:00 AM
SO Philip Hammond thinks that a No Deal Brexit would be a betrayal of the decision taken by the British people in the 2016 referendum? This is a spectacular irony, given that no one else in government has done more to undermine that decision by the people than So it is a bit rich for the former....
Tweets
Sorry, no tweets available for this leader