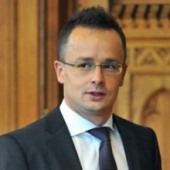 Peter Szijjarto
age: 39 years

European People's Party

Hungary

Minister for Foreign Affairs and Trade of Hungary
Related to
Ranking among leaders of her/his own ...
Leader's Positon on Wholeads' Map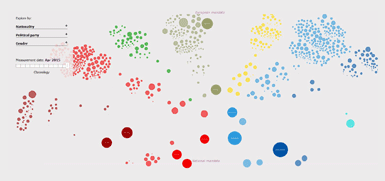 Click the image to identify a leader's position on Map
8.70
/10

8.94
/10

8.45
/10

% OF ALL SEARCHES/ MENTIONS
0.0525

Click on tabs to turn off individual graphs
Click to come back and forth on graph
Latest news about a leader
Supporting Serbia's EU integration priority for Hungary - Szijjártó
Monday, July 30, 2018 08:35:00 PM
Supporting Serbia's integration with the European Union is a priority foreign policy goal for Hungary, Minister of Foreign Affairs and Trade Péter Szijjártó told Hungarian news agency MTI by telephone in Belgrade on Friday. Szijjártó was in Belgrade to meet with Serbian President Aleksandar Vučić,....
Hungary to quit UN migration pact before final approval
Wednesday, July 18, 2018 06:58:00 PM
Hungarian Foreign Minister Peter Szijjarto says the European country will quit the United Nations migration pact before its final approval. Szijjarto said on Wednesday that the accord posed a "threat to the world." "This document is entirely against Hungary's security interests," Szijjarto told a news conference in the capital Budapest.
Szijjártó: Hungary to Quit UN Global Migration Compact Approval Process
Wednesday, July 18, 2018 05:28:00 PM
Hungary is quitting the approval process of the United Nations Global Compact on Migration , Foreign Minister Peter Szijjarto said on Wednesday after a cabinet meeting. "For us, the number one priority is Hungary and the security of Hungarians," he told a press conference.
Hungary warns EU faces economic devastation without Britain trade deal
Tuesday, June 26, 2018 11:19:00 AM
Hungary last night broke ranks to warn that the EU faces economic devastation if it fails to achieve a post- trade deal with Britain. Brexit Its foreign minister Peter Szijjarto demanded Brussels stop trying to punish the British people for voting to leave.
Hungarian-Israeli committee discusses self-driving vehicles
Monday, June 11, 2018 10:22:00 PM
A European study on university-business cooperation in 33 countries carried out for the European Commission shows that cooperation in Hungary is below the European average, but both academics and businesses plan to increase their collaborative activities in future. Minister of Foreign Affairs and Trade Péter Szijjártó met U.
Tweets