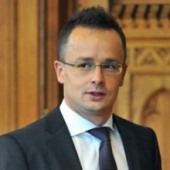 Peter Szijjarto
age: 40 years

European People's Party

Hungary

Minister for Foreign Affairs and Trade of Hungary
Related to
Ranking among leaders of her/his own ...
Leader's Positon on Wholeads' Map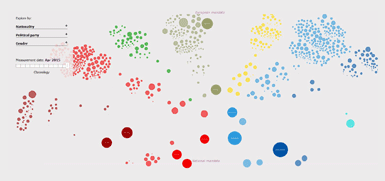 Click the image to identify a leader's position on Map
8.70
/10

8.94
/10

8.45
/10

% OF ALL SEARCHES/ MENTIONS
0.0525

Click on tabs to turn off individual graphs
Click to come back and forth on graph
Latest news about a leader
CEE countries expect fair, balanced approach to Israel, says foreign minister
Friday, February 15, 2019 09:23:00 AM
The countries of central Europe expect the United Nations and its institutions to adopt a "fair, balanced and non-biased approach" towards Israel, Hungary's foreign minister said on the sidelines of a conference on the Middle East on Thursday. Péter Szijjártó noted that next week.
Hungarian FM Szijjártó calls for accelerating Western Balkans' EU integration
Monday, February 11, 2019 08:26:00 AM
Hungary and Romania, holding the EU's rotating presidency, support giving a boost to the Western Balkans' European integration, which also lies in the EU's economic and security interests, Péter Szijjártó, Hungary's foreign minister, told Romanian news channel Digi 24.
Hungary Today: Foreign Minister: Channelised Migration to Europe must be Prevented
Monday, February 04, 2019 09:20:00 AM
Sofia. Foreign Minister Péter Szijjártó, on the sidelines of an informal meeting of European foreign ministers on Thursday, said the European Socialists planned channelised migration to Europe. Szijjártó labelled this as "dangerous" and something to be prevented by voters in the European parliamentary elections, Hungary Today reports.
Tweets