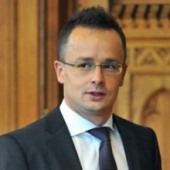 Peter Szijjarto
age: 39 years

European People's Party

Hungary

Minister for Foreign Affairs and Trade of Hungary
Related to
Ranking among leaders of her/his own ...
Leader's Positon on Wholeads' Map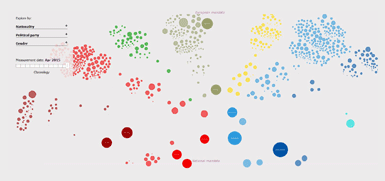 Click the image to identify a leader's position on Map
8.70
/10

8.94
/10

8.45
/10

% OF ALL SEARCHES/ MENTIONS
0.0525

Click on tabs to turn off individual graphs
Click to come back and forth on graph
Latest news about a leader
Szijjártó, CEE peers meet U.K. foreign secretary
Tuesday, October 16, 2018 01:07:00 PM
Minister of Foreign Affairs and Trade Péter Szijjártó joined his counterparts from Bulgaria, Croatia, the Czech Republic, Poland, Slovakia, Slovenia and Romania at an informal meeting with U.K. Foreign Secretary Jeremy Hunt in Chevening, England, on Sunday, official government news portal kormany.hu reported.
Szijjarto: Central Europe expects a Brexit deal
Sunday, October 14, 2018 11:31:00 PM
Peter Szijjarto said at the meeting of regional foreign ministers in England that Central Europe expects the European Commission to conclude a Brexit deal. Britain's exit from the European Union spells bad news for the bloc, Szijjarto told Hungarian news agency MTI, at an informal meeting of....
Szijjártó on CNN: Third Two-Thirds Win Proves Democracy, Not Dictatorship
Monday, October 08, 2018 06:42:00 PM
Last week, Christiane Amanpour, one of the most well-known faces of CNN, uploaded a 4-minute long video to her official Facebook page from her interview with Péter Szijjártó, Minister of Foreign Affairs and Trade. In the video, she tries to find an answer to what exactly Prime Minister Viktor Orbán....
Szijjártó upbeat after talks with counterpart in Moscow
Thursday, October 04, 2018 03:23:00 PM
"Following many years of decline, Hungarian-Russian relations will be characterized by success stories," Hungary's Minister of Foreign Affairs and Trade Péter Szijjártó said on Wednesday following a meeting with Russian Foreign Minister Sergey Lavrov in Moscow, official Hungarian government website kormany.
Orbán cabinet: European Commission goes against will of member states
Thursday, September 27, 2018 12:11:00 PM
The European commissioner for migration, home affairs and citizenship "is going completely against the will of Europe's nations", Foreign Minister Péter Szijjártó said in reaction to the commissioner's latest call on EU member states to honour their commitments to take in migrants.
Tweets