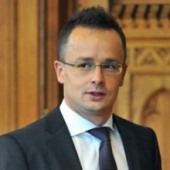 Peter Szijjarto
age: 40 years

European People's Party

Hungary

Minister for Foreign Affairs and Trade of Hungary
Related to
Ranking among leaders of her/his own ...
Leader's Positon on Wholeads' Map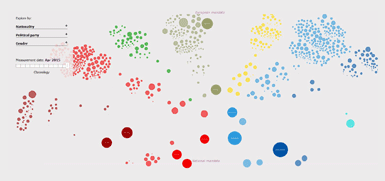 Click the image to identify a leader's position on Map
8.70
/10

8.94
/10

8.45
/10

% OF ALL SEARCHES/ MENTIONS
0.0525

Click on tabs to turn off individual graphs
Click to come back and forth on graph
Latest news about a leader
Transforming words into deeds – the Visegrad Group and Western Balkans' EU integration
Tuesday, June 18, 2019 12:00:00 PM
All Visegrad Group countries have declared their commitment to the enlargement of the EU and NATO, with a focus on integrating the Western Balkan (WB) countries. This unanimity may not exist for Kosovo but, according to Péter Szijjártó, Hungary's Foreign Affairs minister, "the more members we [the EU] have, the stronger we are".
Sennebogen to build 30 million euros factory in Hungary
Tuesday, June 04, 2019 02:29:00 PM
Termelés-Logistic-Centrum (TLC), which makes steel parts for the material handling equipment manufactured by German parent Sennebogen, is investing 10 billion forints (EUR 30.8m) in a 29,000 sqm factory in Litér, near Lake Balaton, Minister of Foreign Affairs and Trade Péter Szijjártó announced on Monday.
Europe 'loses status quo', says Hungarian foreign minister in Brussels
Monday, May 27, 2019 10:31:00 PM
"There is a new political situation in Europe", Foreign Minister Péter Szijjártó said, adding that the European parliamentary elections have "toppled the status quo". Speaking on the sidelines of a meeting of trade ministers of the community in Brussels, Szijjártó said that in the next parliamentary....
Tweets