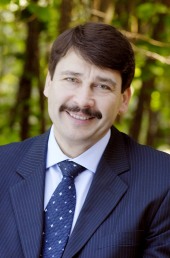 Janos Ader
age: 59 years

European People's Party

Hungary

President of Hungary
Related to
Ranking among leaders of her/his own ...
Leader's Positon on Wholeads' Map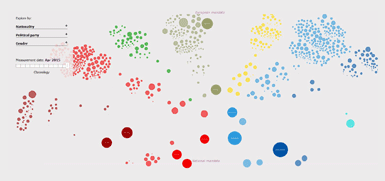 Click the image to identify a leader's position on Map
8.61
/10

8.97
/10

8.00
/10

% OF ALL SEARCHES/ MENTIONS
0.0451

Click on tabs to turn off individual graphs
Click to come back and forth on graph
Latest news about a leader
clashed repeatedly with Mr. Soros
Tuesday, May 15, 2018 11:41:00 AM
Demonstrators face policemen in Budapest, Hungary, as they protest the amendment of the higher education law. Source: Zoltan Balogh/MTI via AP. In the end, when Hungarian President János Ader signed the country's questionable new higher education law on Monday, it was really nothing but a formality.
New Parliament to Meet on May 8: Orbán Claims to Be Planning Gov't with "New Faces"
Tuesday, April 17, 2018 08:15:00 PM
President János Áder has called the first session of Hungary's new parliament to be held on May 8, the president's office said on Tuesday. He has asked Viktor Orbán, who topped the list of the Fidesz-Christian Democrats' joint party list for the April 8 general election , to start talks on forming a government.
Hungarian and Polish president discuss infrastructure development, energy security
Saturday, March 24, 2018 08:42:00 AM
Presidents János Áder of Hungary and Andrzej Duda of Poland focused on infrastructure development and energy security in their talks in Veszprém, in western Hungary, on Friday. Addressing a press conference after the meeting that marked the day of Hungarian-Polish friendship, Áder said that regional....
Hungarian president signs anti-Soros education law
Monday, March 12, 2018 06:42:00 PM
Hungary's President János Áder, an ally of Prime Minister Viktor Orbán, signed into law Monday night a controversial amendment that would in effect lead to the closure of the Central European University, an institution founded by U.S. financier George Soros. The move came despite a series of protests calling for Áder to veto the law.
Tweets