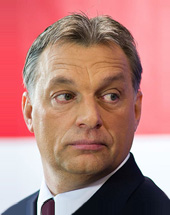 Viktor Orban
age: 56 years

European People's Party

Hungary

Prime Minister of Hungary
Related to
Ranking among leaders of her/his own ...
Leader's Positon on Wholeads' Map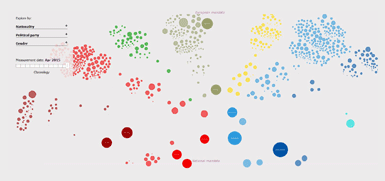 Click the image to identify a leader's position on Map
9.85
/10

9.91
/10

9.70
/10

% OF ALL SEARCHES/ MENTIONS
1.4672

Click on tabs to turn off individual graphs
Click to come back and forth on graph
Latest news about a leader
Viktor Orbán's reckless football obsession
Sunday, April 05, 2020 03:22:00 AM
W ith one main street and a couple of grocery shops, Felcsút looks like any other sleepy Hungarian village. That is until you catch sight of the football stadium, which dwarfs the other buildings in this town of 1,800 people, about 25 miles west of Budapest.
Hungary PM 'no time' for EU allies' criticism
Saturday, April 04, 2020 04:48:00 AM
POWER GRAB. EU allies criticize Hungary's Prime Minister Viktor Orban after he assumed emergency powers to tackle the spread of the new coronavirus pandemic. Photo by Michal Cizek/AFP. BUDAPEST, Hungary – Hungarian Prime Minister Viktor Orban said Friday, April 3, he has "no time" for scathing....
Orban Scrambles as Emergency Rule Sparks Backlash, Sell-Off
Friday, April 03, 2020 10:37:00 PM
(Bloomberg) -- Hungarian Prime Minister Viktor Orban is backpedaling to stem the sell-off of his virus-battered currency and respond to a rare rebuke from the European Union's most powerful members. After he took total control of his country this week, he's facing a backlash against what's perceived....
Hungary's Orban strikes back at EU criticism on extra powers
Friday, April 03, 2020 10:00:00 PM
Hungarian Prime Minister Viktor Orban, right, chats with his deputy Zsolt Semjen during a plenary session of the Parliament in Budapest, Hungary, Budapest, Hungary, Monday, March 30, 2020. Hungary's parliament on Monday approved a bill giving Prime Minister Viktor Orban's government extraordinary....
Tweets
Sorry, no tweets available for this leader