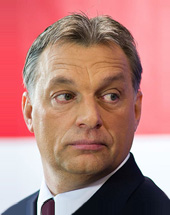 Viktor Orban
age: 55 years

European People's Party

Hungary

Prime Minister of Hungary
Related to
Ranking among leaders of her/his own ...
Leader's Positon on Wholeads' Map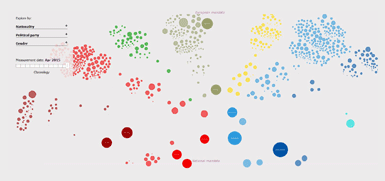 Click the image to identify a leader's position on Map
9.85
/10

9.91
/10

9.70
/10

% OF ALL SEARCHES/ MENTIONS
1.4672

Click on tabs to turn off individual graphs
Click to come back and forth on graph
Latest news about a leader
Paks upgrade state secretary sacked
Wednesday, January 16, 2019 02:56:00 PM
President János Áder has relieved Attila Aszódi, the state secretary for the upgrade of the Paks nuclear power plant, of his post, effective January 15, a resolution published in the official gazette Magyar Közlöny shows. Aszódi, fired on the recommendation of Prime Minister Viktor Orbán, was appointed in 2017.
As populism takes hold, Euro parliament vote has never been so important
Saturday, January 12, 2019 04:56:00 AM
From Italy's far-right Interior Minister Matteo Salvini to Hungary's "illiberal democrat" Prime Minister Viktor Orban, Europe's populists have been stressing just how important they believe this election - due less than two months after Brexit - will be.
Visegrad countries urge stronger EU border defense
Friday, January 11, 2019 08:11:00 PM
Hungarian Prime Minister Viktor Orban on Thursday said the Visegrad Group – comprising Hungary, Poland, Slovakia and the Czech Republic – has agreed to bolster the EU's external borders and process migrants outside the bloc. Czech Prime Minister Andrej Babis said Frontex, the EU's border management....
Orban puts hopes in new anti-migration European Parliament
Friday, January 11, 2019 10:13:00 AM
Hungarian Prime Minister Viktor Orbán on Thursday (10 January) said he hoped the next European Parliament will be dominated by anti-immigration forces. He also criticised France and Germany in blunt terms, saying he "must fight" French President Emmanuel Macron.
Tweets