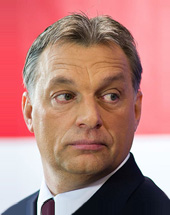 Viktor Orban
age: 56 years

European People's Party

Hungary

Prime Minister of Hungary
Related to
Ranking among leaders of her/his own ...
Leader's Positon on Wholeads' Map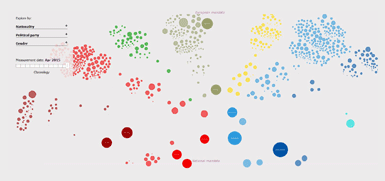 Click the image to identify a leader's position on Map
9.85
/10

9.91
/10

9.70
/10

% OF ALL SEARCHES/ MENTIONS
1.4672

Click on tabs to turn off individual graphs
Click to come back and forth on graph
Latest news about a leader
Justice minister: Two men have a vision for Europe: Orbán and Macron
Thursday, December 05, 2019 10:44:00 AM
Two politicians have a vision for Europe, one of them being Prime Minister Viktor Orbán, Justice Minister Judit Varga said in an interview published by German daily Die Welt on Wednesday. Varga told the paper. "It is welcome that Macron, as the head of state of a large EU member state, identifies....
Orbán on Politico's 'Most Powerful People in Europe' List as 'Dreamer'
Tuesday, December 03, 2019 02:43:00 PM
Politico published its yearly list of Europe's 28 most influential people, in which Viktor Orbán was named the second most important in the "dreamer" category, with only Greta Thunberg ahead of him. Politico's list aims to identify the 28 most powerful people on the Continent, and those expected to make the biggest impact on the continent in 2020.
Orban and Aung San Suu Kyi Gave in to Hate the Same Way Foreign Policy
Wednesday, November 27, 2019 12:47:00 AM
Aung San Suu Kyi was awarded the Nobel Peace Prize in 1991 for her pro-democracy activism and her resilience in advocating for the cause of democracy in the face of terrible repression by the socialist military junta of Myanmar. Around the same time, a young Viktor Orban was feted as one of Europe's....
George Soros's Face on Fake Money Earns Fine in Hungary
Saturday, November 23, 2019 09:00:00 AM
(Bloomberg) -- The face of George Soros, the financier demonized by Prime Minister Viktor Orban's government, has been ubiquitous on billboards across Hungary. His image is now creating another kind of controversy. The Hungarian Two-Tailed Dog Party, a satirical movement that won real municipal....
Tweets
Sorry, no tweets available for this leader