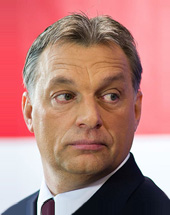 Viktor Orban
age: 57 years

European People's Party

Hungary

Prime Minister of Hungary
Related to
Ranking among leaders of her/his own ...
Leader's Positon on Wholeads' Map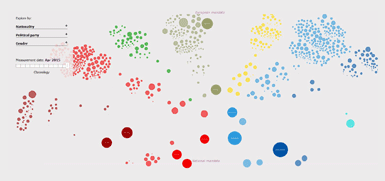 Click the image to identify a leader's position on Map
9.85
/10

9.91
/10

9.70
/10

% OF ALL SEARCHES/ MENTIONS
1.4672

Click on tabs to turn off individual graphs
Click to come back and forth on graph
Latest news about a leader
Journalism in Europe: An increasingly dangerous mission
Friday, June 05, 2020 07:50:00 PM
Freedom of the press is a key aspect of the agenda of the new European Commission, which has been in office since 2019. This is an appropriate course of action. Fears of an "authoritarian turning point" have proven true in Hungary, where Prime Minister Viktor Orbán has indefinitely granted himself....
Hungarian government to end Orbán's rule-by-decree legislation
Tuesday, May 26, 2020 09:21:00 PM
More than 100 decrees have been issued by Viktor Orbán since April, some of which appeared to have little direct relevance to fighting coronavirus. Photograph: Attila Kisbenedek/AFP via Getty Images. The Hungarian government plans to bring to an end controversial emergency legislation , which some....
Hungary frees refugees trapped on its border, but tightens rules
Friday, May 22, 2020 02:43:00 AM
Hungary shut its "migrant transit zones" on its borders on Thursday, freeing some 300 refugees from prison-like conditions - while at the same time hardening rules that will effectively bar future asylum applicants. During the peak of Europe's 2015 migration crisis, Prime Minister Viktor Orban....
Hungary closes asylum-seeker camps after EU court ruling
Thursday, May 21, 2020 04:49:00 PM
Gergely Gulyas, Hungarian Prime Minister Viktor Orban's chief of staff speaks during an interview in his office in Budapest, Hungary on September 16, 2019. — Reuters pic. BUDAPEST, May 21 — Hungary said today it would close "transit zone" camps where hundreds of asylum seekers and migrants were....
Tweets
Sorry, no tweets available for this leader