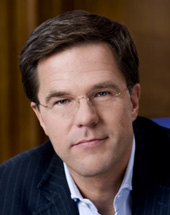 Mark Rutte
age: 52 years

Alliance of Liberals and Democrats for Europe
Netherlands

Prime Minister of the Netherlands
Related to
Ranking among leaders of her/his own ...
Leader's Positon on Wholeads' Map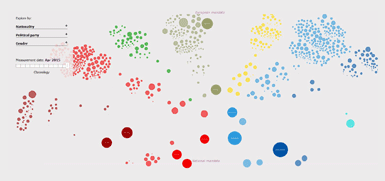 Click the image to identify a leader's position on Map
9.83
/10

9.83
/10

9.82
/10

% OF ALL SEARCHES/ MENTIONS
1.2592

Click on tabs to turn off individual graphs
Click to come back and forth on graph
Latest news about a leader
A Pianist in Sneakers Is the New Rising Force in European Politics
Friday, May 17, 2019 07:16:00 AM
(Bloomberg) -- Mark Rutte closed his eyes as tales of suffering and patience swirled around the church. The Dutch prime minister was in the front pew of the 16th century Nieuwe Kerk in Delft, near The Hague, last month to hear St. Matthew's Passion. The Good Friday performance of Bach's three-hour....
Merkel rules out top EU job after term as German chancellor ends
Thursday, May 16, 2019 03:43:00 PM
German Chancellor Angela Merkel said Thursday that she would not take on a senior post at the European Union after her fourth and final term ends in 2021. Merkel said she "will not be available for any political office, no matter where, not even in Europe" at a press conference with her Dutch counterpart, Prime Minister Mark Rutte, in Berlin.
The Latest: Dutch PM: Britain could walk out without deal
Friday, March 22, 2019 03:10:00 AM
BRUSSELS (AP) — The Latest on Brexit (all times local): 1 a.m. Dutch Prime Minister Mark Rutte says the United Kingdom now could walk out without a deal on April 12, but he expects it to seek more time under any circumstance. Rutte said that "they can say, in theory, that on 12th of April we are getting out.
Tweets