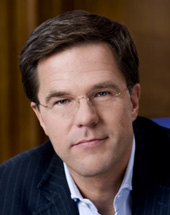 Mark Rutte
age: 51 years

Alliance of Liberals and Democrats for Europe
Netherlands

Prime Minister of the Netherlands
Related to
Ranking among leaders of her/his own ...
Leader's Positon on Wholeads' Map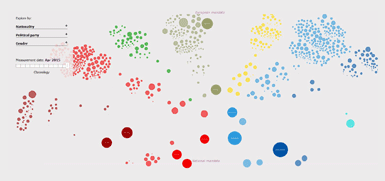 Click the image to identify a leader's position on Map
9.83
/10

9.83
/10

9.82
/10

% OF ALL SEARCHES/ MENTIONS
1.2592

Click on tabs to turn off individual graphs
Click to come back and forth on graph
Latest news about a leader
Juncker struggles before gala, leaders step in to help
Thursday, July 12, 2018 04:03:00 PM
The European Union leader was seen stumbling, walking awkwardly and losing his balance several times ahead of a gala dinner Wednesday. Juncker was stumbling and swaying to the extent that the presidents of Finland and Ukraine, among others, had to help keep the 63-year-old upright. Dutch Prime Minister Mark Rutte also stepped in to guide Juncker.
Dutch Prime Minister Tells Off Trump
Wednesday, July 04, 2018 05:58:00 AM
Dutch Prime Minister Mark Rutte has dispensed with diplomatic niceties during a joint press conference with U.S. President Donald Trump. The routine White House discussion with reporters took a slightly passive-aggressive turn as Trump extolled the virtues of his plan to slap tariffs on steel and aluminum coming into the U.
EU urgently needs clarity about relationship with UK – Dutch PM Rutte
Wednesday, July 04, 2018 05:06:00 AM
Dutch Prime Minister Mark Rutte met with his British counterpart Theresa May on Tuesday, saying that the EU urgently needs "clarity about every aspect of the future relationship" with the UK. The meeting in The Hague came as May faced growing pressure to spell out the preferred British position on....
EU Brexit Negotiator Praises Dutch PM for Standing Up to Trump over Trade
Tuesday, July 03, 2018 01:54:00 PM
EU Brexit negotiator Guy Verhofstadt on Tuesday praised Dutch Prime Minister Mark Rutte for explicitly standing up to US President Donald Trump on trade policies. "Very good that liberal Prime Minister Mark Rutte said "No" to Trump. A trade war is the worst outcome the world economy can use right now," Verhofstadt said.
Tweets