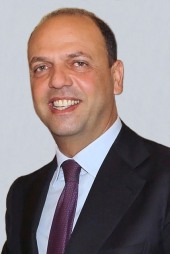 Angelino Alfano
age: 47 years

European People's Party

Italy

Minister of Foreign Affairs of Italy
Related to
Ranking among leaders of her/his own ...
Leader's Positon on Wholeads' Map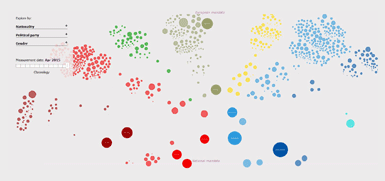 Click the image to identify a leader's position on Map
9.58
/10

9.74
/10

9.43
/10

% OF ALL SEARCHES/ MENTIONS
0.4226

Click on tabs to turn off individual graphs
Click to come back and forth on graph
Latest news about a leader
Week from 4 to 10 June
Wednesday, June 13, 2018 05:59:00 AM
From the transfer of power to the first official events of the new Minister, Enzo Moavero Milanesi. The week began on Monday , when the outgoing Minister, Angelino Alfano, officially transferred power to Enzo Moavero Milanesi, the new Minister of Foreign Affairs and International Cooperation.
Alfano praises his successor at foreign ministry
Friday, June 01, 2018 08:28:00 PM
Pubblicato il: 01/06/2018 19:18. Italy's outgoing foreign minister Angelino Alfano on Friday paid tribute to his "authoritative" successor Enzo Moavero Milanesi in a message wishing populist premier Giuseppe Conte and his cabinet well in their new posts.
The Minister's agenda from 16 to 29 April
Wednesday, May 30, 2018 04:45:00 PM
An intense week of international meetings and the case of little Alfie. Minister Angelino Alfano went to Brussels on Monday, 16 April, to attend the EU Foreign Affairs Council where the issues on the agenda focused on the difficult situation in Syria and the relations with Iran and the Russian....
Response by Minister Alfano to EU Commissioner Oettinger
Wednesday, May 30, 2018 04:45:00 PM
In response to the European Commissioner for Budget Oettinger, the Minister of Foreign Affairs and International Cooperation Angelino Alfano said: "It is better to avoid that Brussels release statements that favour those who want to break with Brussels.
Tweets