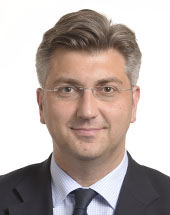 Andrej Plenkovic
age: 50 years

European People's Party

Croatia

Prime Minister of Croatia
Related to
Ranking among leaders of her/his own ...
Leader's Positon on Wholeads' Map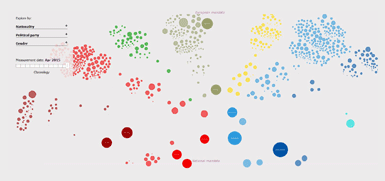 Click the image to identify a leader's position on Map
7.67
/10

7.99
/10

7.13
/10

% OF ALL SEARCHES/ MENTIONS
0.0196

Click on tabs to turn off individual graphs
Click to come back and forth on graph
Latest news about a leader
PM Says Is Opposed To Wire Fence On Croatia-Bosnia Border
Friday, June 05, 2020 07:14:00 PM
ZAGREB, June 5, 2020 - Prime Minister Andrej Plenkovic said on Friday in Mostar, southern Bosnia and Herzegovina, that he is opposed to a wire fence on the border between Croatia and Bosnia and Herzegovina after the migrant crisis has once again escalated.
SDP Chief Says Gov't Only Reform Is Reform Of Holiday Calendar
Saturday, May 30, 2020 05:12:00 PM
ZAGREB, May 30, 2020 - Opposition Social Democratic Party (SDP) leader Davor Bernardic said on Saturday, on the occasion of Statehood Day, that the only reform implemented by the government led by Andrej Plenkovic was the reform of the holiday calendar.
Croatia satisfied with EU support plan, Plenković says
Thursday, May 28, 2020 04:05:00 PM
Croatia can be satisfied with the Recovery Plan drafted by the European Commission, said on Wednesday Prime Minister Andrej Plenković. He added that 10 billion euro have been allocated to Croatia, which should help the economic recovery following the crisis caused by the coronavirus pandemic.
Main results of the EU-Western Balkans Zagreb summit
Friday, May 08, 2020 04:46:00 PM
The President of the European Council, Charles Michel , chaired the meeting. Ursula von der Leyen , the President of the European Commission, Andrej Plenković , Prime Minister of Croatia, Josep Borrell , the High Representative for Foreign Affairs and Security Policy, David Sassoli , the President....
Tweets
Sorry, no tweets available for this leader