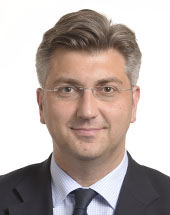 Andrej Plenkovic
age: 49 years

European People's Party

Croatia

Prime Minister of Croatia
Related to
Ranking among leaders of her/his own ...
Leader's Positon on Wholeads' Map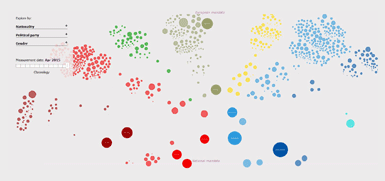 Click the image to identify a leader's position on Map
7.67
/10

7.99
/10

7.13
/10

% OF ALL SEARCHES/ MENTIONS
0.0196

Click on tabs to turn off individual graphs
Click to come back and forth on graph
Latest news about a leader
Plenković for Agreeing on 2021-27 Financial Framework as Soon as Possible
Wednesday, November 06, 2019 10:07:00 AM
ZAGREB, November 6, 2019 - Croatia will do its best during its presidency of the Council of the EU, together with the next European Council President Charles Michel, so that an agreement on the 2021-27 Multiannual Financial Framework (MFF) is reached as soon as possible, Prime Minister Andrej Plenković said in Prague on Tuesday.
Poorer EU members oppose cuts in long-term budget
Tuesday, November 05, 2019 04:50:00 PM
Czech Prime Minister Andrej Babis, left, welcomes his Croatian counterpart Andrej Plenkovic before the Summit of Cohesion Friends in Prague, Nov. 5, 2019. (Ondrej Deml/CTK via AP) SLOVAKIA OUT. PRAGUE, Czech Republic — The leaders and representatives of 17 European Union countries say they are....
Croatian and Czech PMs Meet in Prague
Tuesday, November 05, 2019 12:40:00 PM
ZAGREB, November 5, 2019 - Croatian Prime Minister Andrej Plenković met with his Czech counterpart Andrej Babis in Prague on Monday evening, discussing ongoing negotiations on the multiannual EU budget, strengthening economic cooperation and trade between the two countries, enlargement of the....
Croatia unveils look and feel of next year's EU presidency
Sunday, November 03, 2019 05:40:00 AM
Croatian Prime Minister Andrej Plenković unveiled the trappings of his country's debut EU presidency on Wednesday (30 October), confirming what priorities will feature during the youngest EU member's six months at the helm of the European Council. At a conference in Zagreb, Plenković (EPP) said that....
Tweets
Sorry, no tweets available for this leader