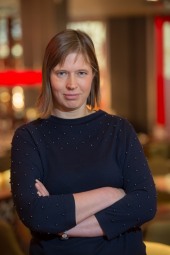 Kersti Kaljulaid
age: 50 years

European People's Party

Estonia

President of Estonia
Related to
Ranking among leaders of her/his own ...
Leader's Positon on Wholeads' Map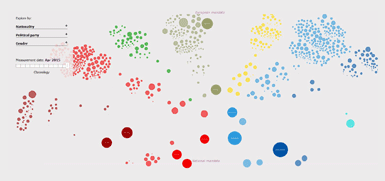 Click the image to identify a leader's position on Map
9.25
/10

8.91
/10

9.33
/10

% OF ALL SEARCHES/ MENTIONS
0.1385

Click on tabs to turn off individual graphs
Click to come back and forth on graph
Latest news about a leader
President Kaljulaid: Government responded to the crisis at the right time
Wednesday, March 25, 2020 12:43:00 PM
Esimene stuudio: President Kersti Kaljulaid, welcome to the show. Kersti Kaljulaid: Good evening. ES: The Health Board said today that the worst-case scenario has not materialized. At the same time, an attentive TV viewer may have noted in the prime minister's address [on Sunday] that we must be prepared for the situation getting worse.
Estonia not to be represented at Holocaust remembrance event in Israel
Tuesday, January 21, 2020 04:08:00 PM
Estonia will not be represented at a high-level Holocaust remembrance event to take place in Jerusalem on Thursday, where leaders from at least 46 countries, including the U.S. and practically all EU member states, will present. President Kersti Kaljulaid and Prime Minister Jüri Ratas (Center) will....
President Kaljulaid on working visit to Germany
Monday, January 06, 2020 06:56:00 PM
President Kersti Kaljulaid is on a working visit to Germany on Monday and Tuesday, visiting the southern Federal State of Bavaria, where she will be honorary guest at the Christian Social Union in Bavaria (CSU) annual conference, Baltic News Service reports.
Tweets
Sorry, no tweets available for this leader