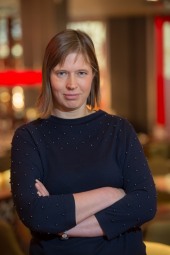 Kersti Kaljulaid
age: 48 years

European People's Party

Estonia

President of Estonia
Related to
Ranking among leaders of her/his own ...
Leader's Positon on Wholeads' Map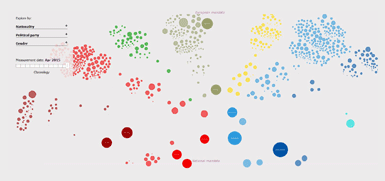 Click the image to identify a leader's position on Map
9.25
/10

8.91
/10

9.33
/10

% OF ALL SEARCHES/ MENTIONS
0.1385

Click on tabs to turn off individual graphs
Click to come back and forth on graph
Latest news about a leader
Juncker promised continuation of Rail Baltic financing after 2020 - Estonian president
Sunday, January 21, 2018 06:15:00 AM
TALLINN European Commission President Jean-Claude Juncker promised the continuation of the financing of the Rail Baltic railway project from the assets of the European Union also after 2020, Estonian President Kersti Kaljulaid said in an interview to international political publication Politico. Kaljulaid told Politico that the EUR 5.
President Kaljulaid discusses EU budget and future with Juncker
Thursday, January 18, 2018 07:07:00 PM
President Kersti Kaljulaid spent Thursday on a working visit to Brussels, where she met with President of the European Commission Jean-Claude Juncker. They discussed the future of the European Union, the coming budget period, the union's energy policy, its Eastern Partnership, and large infrastructure projects.
Estonian president in Brussels on working visit
Thursday, January 18, 2018 03:54:00 PM
TALLINN - Estonian President Kersti Kaljulaid is in Brussels on a working visit Thursday, where she is scheduled to meet with European Commission President Jean-Claude Juncker and attend the world premiere of Symphony No. 9 of Estonian composer Erkki-Sven Tuur.
Presidents of Estonia, Latvia to visit Valga, Valka on 10th anniversary of Schengen Area
Monday, December 11, 2017 05:54:00 AM
TALLINN - On the occasion of the 10th anniversary of the Schengen Area on Dec. 21, the twin towns Valga and Valka on the Estonian-Latvian border will be visited by Estonian President Kersti Kaljulaid and her Latvian counterpart Raimonds Vejonis as well as representatives of Estonian and Latvian embassies and the European Commission.
Tweets