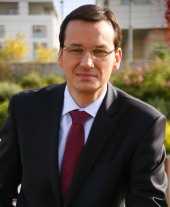 Mateusz Morawiecki
age: 52 years

European Conservatives and Reformists

Poland

Minister of Finance of Poland
Related to
Ranking among leaders of her/his own ...
Leader's Positon on Wholeads' Map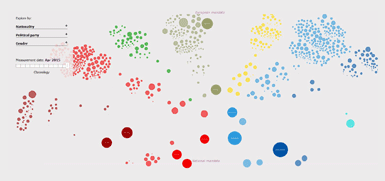 Click the image to identify a leader's position on Map
8.45
/10

8.56
/10

8.16
/10

% OF ALL SEARCHES/ MENTIONS
0.0383

Click on tabs to turn off individual graphs
Click to come back and forth on graph
Latest news about a leader
Poland to reopen borders for EU citizens
Wednesday, June 10, 2020 08:31:00 PM
WARSAW, June 10 (Xinhua) -- Poland will reopen its borders to other European Union (EU) countries on June 13, Prime Minister Mateusz Morawiecki announced on Wednesday. The announcement comes in the wake of a request by the European Commission on June 5 to member states to have their borders reopened by July 1.
COVID-19 Be Damned: How Poland Is Beating Another Crisis
Wednesday, June 10, 2020 08:22:00 PM
WARSAW — There were ten Polish flags fluttering in the background but no sign of European stars when Polish president Andrzej Duda and Prime Minister Mateusz Morawiecki laid out the positive results of a Europe-wide investment program. The red-and-white flags showed that they considered it their achievement — a Polish achievement.
Prime Minister: More funds for Poland in the new EU budget proposal
Monday, June 01, 2020 07:05:00 PM
It is an excellent starting point in the fight for a better Europe after the Covid-19 pandemic said Prime Minister Mateusz Morawiecki. Our demands have been registered in the consciousness of the partners in Western Europe. The voice of Poland has been heard and appreciated in Europe - he added.
Poland appeals to EU 'food security' for more money
Monday, May 18, 2020 02:31:00 PM
Food security is one reason why the EU should give more money to farmers after the pandemic, Poland has said. Europe's agriculture sector "played an enormously significant role in ensuring our security" as European and world trade slowed to a near halt, Polish prime minister Mateusz Morawiecki said....
Tweets
Sorry, no tweets available for this leader