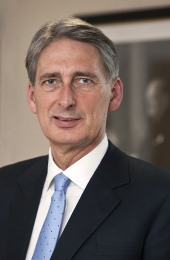 Philip Hammond
age: 62 years

European Conservatives and Reformists

United Kingdom

Chancellor of the Exchequer
Related to
Ranking among leaders of her/his own ...
Leader's Positon on Wholeads' Map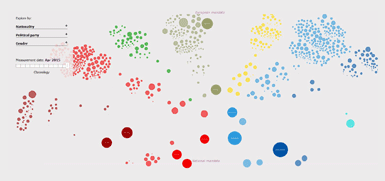 Click the image to identify a leader's position on Map
9.77
/10

9.82
/10

9.56
/10

% OF ALL SEARCHES/ MENTIONS
0.8353

Click on tabs to turn off individual graphs
Click to come back and forth on graph
Latest news about a leader
UK economy grows by 0.6% thanks to World Cup and heatwave but cracks begin to show
Friday, November 09, 2018 12:48:00 PM
The UK economy grew by 0.6% during the third quarter, but cracks are beginning to show as consumers cut back on spending. Chancellor Philip Hammond said it was a sign of the "underlying strength" of the economy. The Office for National Statistics (ONS) said that the figure represents the fastest....
EU divided over digital sales tax
Tuesday, November 06, 2018 02:09:00 AM
European Union finance ministers will today discuss plans to introduce a levy on digital sales amid growing divisions over how to extract higher taxes from the sector. The EU summit follows Philip Hammond's announcement of a plan to hit "established" tech companies, such as Facebook and Google, with a digital services tax.
UK sees grounds for optimism on Brexit deal but doubts linger
Friday, November 02, 2018 07:50:00 PM
UK chancellor of the exchequer Philip Hammond took to his feet in the House of Commons on Monday and declared that the era of austerity was coming to an end. It was budget day, which is often an excuse for broad-sweeping, grandiose statements, but Hammond will hope the remark does not come back to....
Letters: SNP needs to stop alienating the 30 per cent who must pay more tax
Wednesday, October 31, 2018 08:30:00 AM
FINANCE Secretary Derek Mackay was less than happy to have been given almost 1 billion by his Westminster counterpart, Philip Hammond ("Tory Westminster policies have robbed Scotland of 2bn and kept the country in austerity, say SMP", The Herald, October 30). He claimed that it was not enough and Scotland had been short-changed.
Tweets