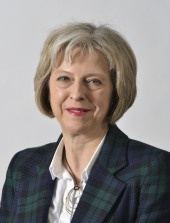 Theresa May
age: 62 years

European Conservatives and Reformists

United Kingdom

Prime Minister of the UK
Related to
Ranking among leaders of her/his own ...
Leader's Positon on Wholeads' Map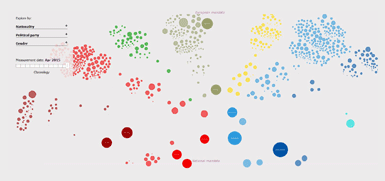 Click the image to identify a leader's position on Map
9.99
/10

9.99
/10

9.99
/10

% OF ALL SEARCHES/ MENTIONS
7.7925

Click on tabs to turn off individual graphs
Click to come back and forth on graph
Latest news about a leader
Theresa May 'in tears' as she is forced to say when she will quit
Saturday, May 18, 2019 08:06:00 AM
Boris Johnson threw his hat into the ring yesterday, saying he would 'go for it' referring to the Tory party leadership. Theresa May was said to have had tears in her eyes as she was told MPs have run out of patience for her to announce her departure date.
Who is favourite to replace Theresa May as UK prime minister?
Saturday, May 18, 2019 06:14:00 AM
But who else is favourite to head up the Conservative Party and the UK's government? And what will each change of leadership have on the burning issue of the day, Brexit? Boris Johnson: 11/4. According to Oddschecker , the favourite to take control of Tory leadership is Brexit campaigner and former Foreign Secretary Boris Johnson.
Trump's Huawei ban spooks allies, industry
Friday, May 17, 2019 06:19:00 PM
Across the Channel in the United Kingdom, Prime Minister Theresa May struck a cautious note, reiterating that the U.K. had yet to take a final decision on what restrictions to apply to Huawei and other Chinese firms. "We are reviewing the right policy approach for 5G and when an announcement is....
A political death warrant for Theresa May – and Brexit?
Friday, May 17, 2019 06:16:00 PM
British Prime Minister Theresa May has effectively signed her own political death warrant. The question now is whether she has also signed the warrant for the death of Brexit. After weeks of stagnation and accusations that Britain had a zombie government and parliament, suddenly everything is moving again at almost lightning speed.
Brexit breakdown: June to be end of May
Friday, May 17, 2019 05:50:00 PM
Talks between Prime Minister Theresa May and opposition leader Jeremy Corbyn have collapsed, officials revealed on Friday. Six weeks of negotiations had aimed to unlock the Brexit impasse which has crippled British politics and led to financial uncertainty in European and global markets.
Tweets