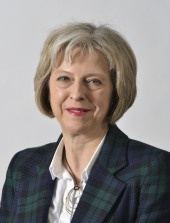 Theresa May
age: 63 years

European Conservatives and Reformists

United Kingdom

Prime Minister of the UK
Related to
Ranking among leaders of her/his own ...
Leader's Positon on Wholeads' Map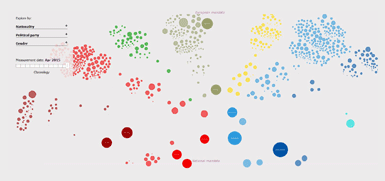 Click the image to identify a leader's position on Map
9.99
/10

9.99
/10

9.99
/10

% OF ALL SEARCHES/ MENTIONS
7.7925

Click on tabs to turn off individual graphs
Click to come back and forth on graph
Latest news about a leader
Run down the Brexit clock
Saturday, October 19, 2019 10:59:00 PM
ATHENS — The overwhelming defeat that Britain's parliament inflicted upon Prime Minister Theresa May's Brexit plan was fresh confirmation that there is no substitute for democracy. Members of parliament deserve congratulations for keeping their cool in the face of a made-up deadline.
What Johnson's deal means for workers' rights, the NHS and the economy
Saturday, October 19, 2019 03:41:00 PM
Why are workers' rights at stake in Boris Johnson's Brexit deal? The PM's renegotiated deal opens the way to a much looser relationship with the EU than envisaged by his predecessor, Theresa May, and allows for more "divergence" with EU regulations. As such, instead of writing into the legally....
No more delays! Emmanuel Macron warns Brussels may block any further extension
Saturday, October 19, 2019 12:05:00 AM
EU leaders were yesterday asked whether they would grant a third delay in the event that Mr Johnson's deal is rejected by the Commons today and he is forced to ask for an extension under the terms of the Benn Act. They are running out of patience having already seen three deals rejected by the Commons under Theresa May.
Brexit deal 'busts' UK out of backstop - Johnson
Friday, October 18, 2019 10:31:00 PM
British Prime Minister Boris Johnson has said the Brexit deal that has been struck with Brussels "busts" the UK out of the Northern Ireland backstop agreed by his predecessor Theresa May. As Mr Johnson faces a crunch Commons vote on the last-minute deal tomorrow, he has urged MPs on all sides to support it.
Tweets
Sorry, no tweets available for this leader