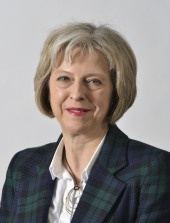 Theresa May
age: 63 years

European Conservatives and Reformists

United Kingdom

Prime Minister of the UK
Related to
Ranking among leaders of her/his own ...
Leader's Positon on Wholeads' Map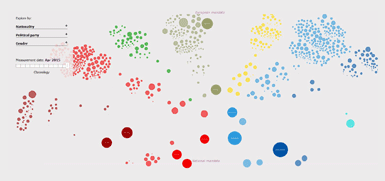 Click the image to identify a leader's position on Map
9.99
/10

9.99
/10

9.99
/10

% OF ALL SEARCHES/ MENTIONS
7.7925

Click on tabs to turn off individual graphs
Click to come back and forth on graph
Latest news about a leader
Take May's Plan or Face No-Deal Brexit, May's Second-in-Command Tells EU
Thursday, December 05, 2019 02:02:00 PM
The EU should accept the Brexit plan put forth by British Prime Minister Theresa May or face the prospect of a no-deal scenario, the second most important person in the UK Cabinet, Cabinet Office Minister David Lidington, has warned. British Prime Minister , the controversial Brexit White Paper also....
Lord Tebbit exposes top strategy that will get Boris Johnson stronger election results
Thursday, November 14, 2019 09:16:00 PM
Lord Norman Tebbit claimed Boris Johnson has mastered a better-performing "electoral machine" compared to former Prime Minister Theresa May due to his campaigning style. The senior Conservative blamed the "attitude" Mrs May adopted in the run-up to the 2017 election for the loss of the majority the....
A New Deal and a UK Election: Towards a Brexit in 2020?
Saturday, November 09, 2019 09:45:00 PM
What are the main features of the new agreement signed between the United Kingdom and the European Union (EU) on October 17? How is it different to the one Theresa May negotiated? It must be admitted that the deal approved in October is almost identical to Theresa May's agreement, although the main difference is the removal of the Irish backstop.
Tweets
Sorry, no tweets available for this leader