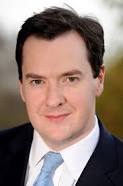 George Osborne
age: 47 years

European Conservatives and Reformists

United Kingdom

Former UK Chancellor of the Exchequer
Related to
Ranking among leaders of her/his own ...
Leader's Positon on Wholeads' Map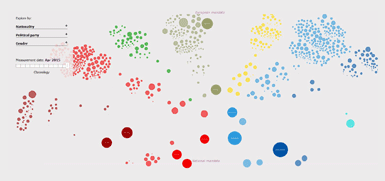 Click the image to identify a leader's position on Map
9.83
/10

9.88
/10

9.65
/10

% OF ALL SEARCHES/ MENTIONS
1.3412

Click on tabs to turn off individual graphs
Click to come back and forth on graph
Latest news about a leader
Brexit: Delay is 'most likely' option, says former chancellor
Wednesday, January 23, 2019 11:30:00 AM
Former Chancellor George Osborne has said delaying the UK's exit from the EU is now the "most likely" option. The UK has to choose between no deal – which he compared to Russian roulette – or no Brexit for now, he told the BBC. MPs are proposing alternative plans to the PM's deal with the EU,....
Donald Tusk says David Cameron never wanted to hold the 'stupid' Brexit referendum
Monday, January 21, 2019 05:45:00 PM
The series, due to be broadcast on January 28, features interviews with a broad swathe of political figures from all sides of Brexit, including former chancellor George Osborne, ex-foreign secretary William Hague, president of the European Commission Jean-Claude Juncker and former French presidents Nicolas Sarkozy and Francois Hollande.
Frankfurt confident it is the big Brexit-relocation winner: Special report
Thursday, November 22, 2018 05:14:00 PM
Shortly before the Brexit referendum, the former UK chancellor, George Osborne, warned that "tens of thousands" of financial services jobs could relocate to the EU if Brexit happened. Brexit is happening, although such a Brexodus to European financial hubs has perhaps been proven to be hyperbole.
Tweets