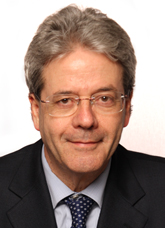 Paolo Gentiloni
age: 63 years

Party of European Socialists

Italy

Prime Minister of Italy
Related to
Ranking among leaders of her/his own ...
Leader's Positon on Wholeads' Map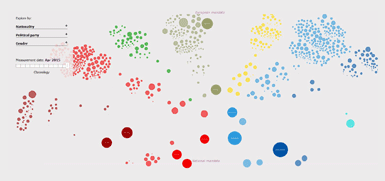 Click the image to identify a leader's position on Map
9.60
/10

9.56
/10

9.59
/10

% OF ALL SEARCHES/ MENTIONS
0.4697

Click on tabs to turn off individual graphs
Click to come back and forth on graph
Latest news about a leader
Vaccine debate gives Italian election campaign a shot in the arm
Thursday, February 15, 2018 05:58:00 AM
Dubbed the "Lorenzin law," the compulsory vaccinations were championed by Beatrice Lorenzin, health minister in the government of Paolo Gentiloni from the center-left Democratic Party, but her measures spooked parents who fear jabs could be linked to autism and other side effects.
Davos Panel on Migration Crisis Shows EU Lacks Common Strategy
Wednesday, January 24, 2018 11:30:00 PM
Greek Prime Minister Alexis Tsipras, Italian Prime Minister Paolo Gentiloni, Nigerian Vice President Yemi Osinbajo and IOM Director General William Lacy Swing participated in the panel discussion, entitled "Stabilizing the Mediterranean." PROBLEM SHARED PROBLEM HALVED.
And the next Italian prime minister is …
Tuesday, January 23, 2018 06:45:00 AM
Out with old, in with the old — "In Rome they call me ' er moviola' ['slow-mover' in the Italian capital's local dialect]," Italian Prime Minister Paolo Gentiloni said recently during one of his rare appearances on a television talk show. A Roman aristocrat who lives in a palace named after his....
Appeal for deeper economic union comes from Southern EU summit
Thursday, January 11, 2018 02:20:00 PM
Italian Prime Minister Paolo Gentiloni (L) greets French President Emmanuel Macron before a southern European Union nations meeting in Rome, Italy Jan. 10, 2018. Leaders from seven southern European countries in Rome made a joint appeal on Wednesday for further economic and financial integration in....
Tweets