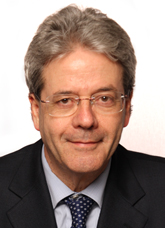 Paolo Gentiloni
age: 63 years

Party of European Socialists

Italy

Prime Minister of Italy
Related to
Ranking among leaders of her/his own ...
Leader's Positon on Wholeads' Map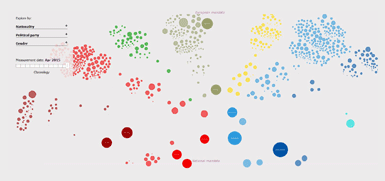 Click the image to identify a leader's position on Map
9.60
/10

9.56
/10

9.59
/10

% OF ALL SEARCHES/ MENTIONS
0.4697

Click on tabs to turn off individual graphs
Click to come back and forth on graph
Latest news about a leader
Aquarius...Dublin....is EU losing grip on asylum reforms?
Thursday, June 14, 2018 08:35:00 PM
When Italy last summer asked EU states to open their ports to rescue boats, they all turned their backs. At the time, the centre-left government under Italian prime minister Paolo Gentiloni threatened to shut down Italian ports, after imposing a code of conduct on rescue boats.
Donald Trump likely to face a chilly reception at G7 amid tariff quarrel
Thursday, June 07, 2018 02:24:00 PM
G7 leaders, from left, President of the European Commission Jean-Claude Junker, Prime Minister Justin Trudeau, German Chancellor Angela Merkel, President Donald Trump, and Italian Prime Minister Paolo Gentiloni, pose for a family photo at the Ancient Greek Theater of Taormina, Friday, May 26, 2017, in Taormina, Italy.
Opinion: The problem is populism, not just Italy
Wednesday, May 30, 2018 10:04:00 PM
Italy's political situation right now seems like something straight out of a bad TV show. Three potential prime ministers (Paolo Gentiloni, Giuseppe Conte, Carlo Cottarelli), all of them frozen until maybe, somehow, a government appears out of thin air; a serious argument with the president to the....
Gentiloni urges Italy to stick to austerity
Wednesday, May 23, 2018 08:06:00 PM
and plugins. Free WordPress Themes The eurosceptic, populist government poised to take office needed to maintain Italy's commitment to cut its massive public debt pile, outgoing premier Paolo Gentiloni on said on Wednesday. "The EU has recognised the results of our efforts to stabilise and reduce the public debt," Gentiloni tweeted.
Tweets