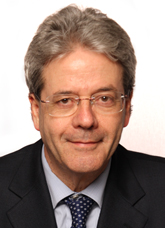 Paolo Gentiloni
age: 65 years

Party of European Socialists

Italy

Prime Minister of Italy
Related to
Ranking among leaders of her/his own ...
Leader's Positon on Wholeads' Map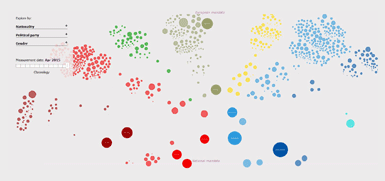 Click the image to identify a leader's position on Map
9.60
/10

9.56
/10

9.59
/10

% OF ALL SEARCHES/ MENTIONS
0.4697

Click on tabs to turn off individual graphs
Click to come back and forth on graph
Latest news about a leader
Commission says Portugal fails to meet EU fiscal targets
Thursday, January 16, 2020 09:57:00 PM
European Commissioner in charge of Economy Paolo Gentiloni during a swearing-in ceremony in front of the EU Court of Justice in Luxembourg, 13 January 2020. Members of the Commission are pledging to respect the Treaties and the Charter of Fundamental Rights of the EU, to carry out their....
Low-debt EU countries should spend more while others save, Gentiloni says
Thursday, December 19, 2019 06:08:00 PM
European Union countries must better coordinate fiscal policies so low-debt countries spend more to boost the region's economy while high-debt countries shore up their finances, European Commissioner for Economic Affairs Paolo Gentiloni said. Speaking at a European Central Bank conference in....
Ex-finance minister: Gentiloni's SDG-oversight will be 'key'
Tuesday, December 03, 2019 11:14:00 AM
Italy's former finance minister Domenico Siniscalco insists that sustainable finance is going from strength to strength and that it will hold the key to effectively combating climate change. He also believes that Italy's new Commissioner, Paolo Gentiloni, will play a crucial role.
Ireland cannot afford to ignore warnings on corporation tax
Sunday, December 01, 2019 03:37:00 AM
The new European Commission gets down to work officially this week, and top of the agenda for vice-president Margrethe Vestager and the new tax commissioner Paolo Gentiloni are meeting with the IMF to discuss their research on tax havens. The IMF research earlier this year found tens of billions of....
Tweets
Sorry, no tweets available for this leader