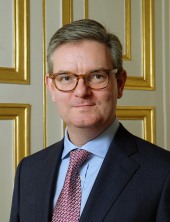 Julian King
age: 54 years

European Conservatives and Reformists

United Kingdom

European Commissioner for the Security Union
Related to
Ranking among leaders of her/his own ...
Leader's Positon on Wholeads' Map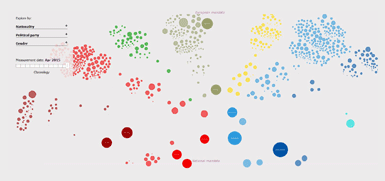 Click the image to identify a leader's position on Map
9.21
/10

8.93
/10

9.32
/10

% OF ALL SEARCHES/ MENTIONS
0.1247

Click on tabs to turn off individual graphs
Click to come back and forth on graph
Latest news about a leader
IntMin Dan meets Julian King, European Commissioner for Security Union: In February 2019 we will organise in Bucharest an informal Justice and Home Affairs council
Monday, October 22, 2018 07:37:00 PM
Romania is set to organise, in February next year, in Bucharest, an informal Justice and Home Affairs council meeting, to enjoy the participation of all the relevant ministers from the European Union, the Romanian Minister of Interior, Carmen Dan, on Monday told a press conference she held jointly....
EU Commission Online Security
Thursday, September 13, 2018 03:34:00 PM
epa07017091 (L-R) EU Commissioner for Justice, Consumers and Gender Equality Vera Jourova, EU Commissioner for Security Union Julian King, and EU Commissioner for Digital Economy and Society Mariya Gabriel give a press conference in Brussels, Belgium, 13 September 2018.
EU Commission warns of 'fake news,' meddling in 2019 European elections
Tuesday, September 11, 2018 03:04:00 PM
European Commissioner for the Security Union Julian King called on all European Union member states on Wednesday to take the threat of election meddling in the upcoming European elections seriously. In particular, the EU security chief voiced concerns that foreign influence will be spread through....
Go to page 19
Friday, September 07, 2018 05:31:00 AM
Remarques introductives du commissaire désigné Sir Julian King en vue de l'échange de vues au sein de la commission LIBE; I agree to potentially being contacted about my feedback. I am willing to take part in further surveys and testing of European Commission websites. I agree to answer a few optional questions after submiting this form.
EU set to impose tough new rules on social media companies 42 mins ago
Wednesday, August 22, 2018 08:41:00 AM
The European Commission is reportedly planning to bring in new laws that will punish social media companies if they don't remove terrorist content within an hour of it being flagged. The news comes courtesy of the FT, which spoke to the EU commissioner for security, Julian King, on the matter of terrorists spreading their message over social media.
Tweets