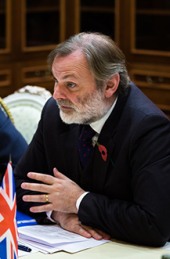 Tim Barrow
age: 55 years

United Kingdom

Ambassador and Permanent Representative of the UK to the EU
Related to
Ranking among leaders of her/his own ...
Leader's Positon on Wholeads' Map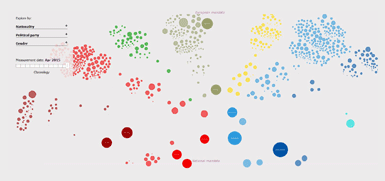 Click the image to identify a leader's position on Map
8.43
/10

8.10
/10

8.46
/10

% OF ALL SEARCHES/ MENTIONS
0.0371

Click on tabs to turn off individual graphs
Click to come back and forth on graph
Latest news about a leader
UK won't nominate EU commissioner before election, ambassador tells Brussels
Saturday, November 16, 2019 05:16:00 AM
The U.K. will not nominate an EU commissioner until after its December 12 national election, Britain's Ambassador to the EU Tim Barrow wrote in a letter to the European Commission on Wednesday night, according to officials in Brussels and London. EU leaders have repeatedly asked the U.K.
Really?! Days before we leave EU Britain is to be dragged before European Court of Justice
Friday, November 15, 2019 06:48:00 PM
The shock move labelled Brussels bureacracy gone bonkers could see Britain facing big fines for breaching EU rules just DAYS before leaving the bloc. Sir Tim Barrow, the UK's ambassador to Brussels, informed the incoming European Commission president that the Prime Minister would not appoint one because of the general election.
Boris Johnson rejects Brussels' demand that he names an EU commissioner
Thursday, November 14, 2019 05:26:00 PM
B oris Johnson has rejected European Commission demands that he names a new EU commissioner to serve Brussels. Sir Tim Barrow, Britain's ambassador to the EU, wrote to Ursula von der Leyen, the incoming commission president, on Thursday explaining the UK would not nominate a commissioner during the....
New EU Commission at risk of being delayed as UK won't name new candidate
Thursday, November 14, 2019 04:28:00 PM
With campaigning in full swing for its December 12 election, Britain has informed its European Union partners that it will not name a new commissioner to the EU's executive arm despite an obligation to do so. Britain's envoy to Brussels, Tim Barrow, sent a letter to EU headquarters informing them of London's decision, AP reports.
Tweets
Sorry, no tweets available for this leader