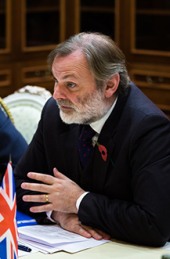 Tim Barrow
age: 55 years

United Kingdom

Ambassador and Permanent Representative of the UK to the EU
Related to
Ranking among leaders of her/his own ...
Leader's Positon on Wholeads' Map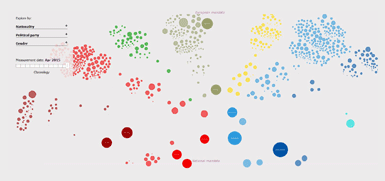 Click the image to identify a leader's position on Map
8.43
/10

8.10
/10

8.46
/10

% OF ALL SEARCHES/ MENTIONS
0.0371

Click on tabs to turn off individual graphs
Click to come back and forth on graph
Latest news about a leader
Curious private dinners in Brussels are key to Brexit process
Tuesday, February 12, 2019 03:05:00 PM
The guests at this publicised dinner included Steve Barclay MP from the Department for Exiting the EU and Olly Robbins, Mrs May's Europe adviser from Number 10. With them were Michel Barnier from the European Commission and his two deputies: Sabine Weyand and Stephanie Riso. The host was the UK's permanent representative to the EU, Sir Tim Barrow.
British Labour Member of Parliament Hilary Benn in Brussels
Monday, February 04, 2019 02:37:00 PM
epa07342588 British Labour Member of Parliament Hilary Benn speaks to the press after a meeting with Martin Selmayr, the Secretary General of the European Commission (not seen) and Britain's Ambassador to the European Union Tim Barrow (not seen) at the European Commission in Brussels, Belgium, 04 February 2019.
UK writes to EU: no Gibraltar sovereignty process against the wishes of its people
Monday, November 26, 2018 11:22:00 AM
The UK has stated that it has no doubt over UK sovereignty of Gibraltar, including British Gibraltar Territorial Waters, wrote Ambassador Sir Tim Barrow. After the end of the European Council meeting, the Permanent Representative of the United Kingdom to the European Union, Ambassador Sir Tim....
Tweets