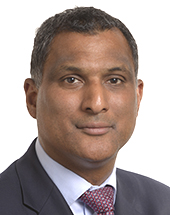 Syed Kamall
age: 51 years

European Conservatives and Reformists

United Kingdom

MEP - Chairman of the EP ECR Group
Related to
Ranking among leaders of her/his own ...
Leader's Positon on Wholeads' Map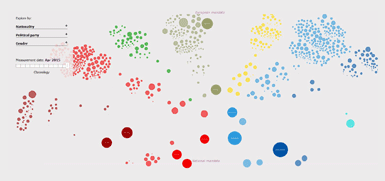 Click the image to identify a leader's position on Map
8.94
/10

7.52
/10

9.31
/10

% OF ALL SEARCHES/ MENTIONS
0.0722

Click on tabs to turn off individual graphs
Click to come back and forth on graph
Latest news about a leader
Kamall on Selmayr appointment: The Commission don't seem to even realise why this is a problem
Friday, February 23, 2018 05:28:00 AM
Feb 22, 2018. Category: News Responding the appointment of Martin Selmayr as Secretary General of the European Commission, Syed Kamall, co-chair of the ECR Group said: "How does the Commission expect people to believe that the EU is capable of change and listening to the voters, when the process for appointing top positions is so opaque.
EU at a critical cross-roads, warn ECR MEPs
Thursday, February 15, 2018 05:54:00 AM
Feb 14, 2018. Category: News The EU must be wary of anything which may further distance EU voters from Brussels warned ECR co-chairs Syed Kamall and Ryszard Legutko following Jean-Claude Juncker's announcement today on the future of EU institutional issues, ahead of the informal Summit in Brussels....
Syed Kamall: EU must decide if Brexit deal is for European peoples or European project
Friday, January 19, 2018 02:01:00 PM
Parliament's ECR group co-Chair, Syed Kamall, told the European Parliament that voters were watching to see whether politicians were capable of putting the interests of ordinary people ahead of their own. He said, "Voters, citizens and workers don't care about legal technicalities, they don't sit at home hoping the UK is made an example of.
The Week Ahead - 15-18 January
Tuesday, January 16, 2018 06:26:00 AM
ECR Group co-chair Syed Kamall will speak on behalf of the group and outline what the ECR wants to see from the Presidency – including how Brussels can begin to do less but do it better. Debate: Wednesday 9:00. Flexibility needed for 2030 energy targets.
UK tech worried over post-Brexit data sharing
Thursday, November 02, 2017 09:02:00 AM
Since the start of 2017, industry group TechUK has been holding monthly meetings for its members with its 'Brexit advisory panel', which includes former UK civil service chief Gus O'Donnell, and Syed Kamall MEP, leader of the European Conservative and Reformist group in the European Parliament.
Tweets