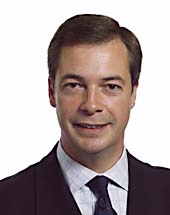 Nigel Farage
age: 56 years

Europe of Freedom and Direct Democracy

United Kingdom

MEP - Chair of the EFD EP group
Related to
Ranking among leaders of her/his own ...
Leader's Positon on Wholeads' Map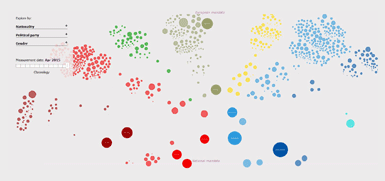 Click the image to identify a leader's position on Map
9.62
/10

9.19
/10

9.92
/10

% OF ALL SEARCHES/ MENTIONS
0.4890

Click on tabs to turn off individual graphs
Click to come back and forth on graph
Latest news about a leader
The Brief – Stop talking about (Br)exits
Wednesday, February 05, 2020 06:15:00 PM
Even before the European Parliament sealed the Brexit bill for good and the United Kingdom left the EU after a long tug-of-war, a lot of pundits wondered who could be the next in line to walk down the escape way from the bloc. Nigel Farage, the ideological father of Brexit, prophetically claimed....
'Mixed emotions show UK is not yet at ease with itself' The Guardian
Saturday, February 01, 2020 12:53:00 PM
In Westminster, Nigel Farage exulted with his fellow Brexiters in Parliament Square, delighted that a prize they had sought for a quarter century, and that once seemed laughably improbable, was in their hands at last. "We did it," he told the ecstatic crowd. "We transformed the landscape of our country.
Tweets
Sorry, no tweets available for this leader