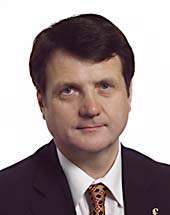 Gerard Batten
age: 65 years

Europe of Freedom and Direct Democracy

United Kingdom

Member of the European Parliament
Related to
Ranking among leaders of her/his own ...
Leader's Positon on Wholeads' Map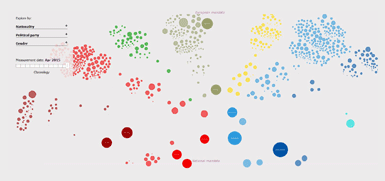 Click the image to identify a leader's position on Map
7.72
/10

7.66
/10

7.43
/10

% OF ALL SEARCHES/ MENTIONS
0.0202

Click on tabs to turn off individual graphs
Click to come back and forth on graph
Latest news about a leader
British far-right activist Tommy Robinson to stand in EU elections
Thursday, May 02, 2019 04:35:00 PM
Tommy Robinson | Photo credit: Press Association Robinson, who founded the far-right English Defence League (EDL) nine years ago, will stand as an Independent MEP in the elections, from 23-26 May. He will stand in opposition to UKIP despite having been appointed as an adviser by its leader, MEP Gerard Batten.
Gerard Batten: UKIP is 'true voice' of Brexit's leave voters
Thursday, May 02, 2019 03:04:00 PM
Gerard Batten | Photo credit: Press Association The MEP, speaking at the launch in the north east of England on Wednesday, sought to counter the threat from Nigel Farage's new Brexit Party. Batten, whose party has been greatly reduced in the European Parliament after defections, insisted UKIP still had a future.
UKIP MEPs defend decision to defect to Brexit Party
Tuesday, April 23, 2019 03:16:00 PM
Nigel Farage | Photo credit: Press Association Jill Seymour and Margot Parker, who represent Midlands constituencies, both also heavily criticised Gerard Batten, the current UKIP leader. Seymour said she was "proud" to have helped UKIP "grow from strength to strength under the leadership of Farage,....
Punish Gerard Batten for 'inflammatory' language, MEP urges
Thursday, April 04, 2019 01:06:00 PM
The Ukip leader, Gerard Batten , is facing calls to lose his European parliament allowance for a month over "inflammatory" language in the Brussels chamber. A Scottish National party MEP, Alyn Smith, has written to the European parliament president, Antonio Tajani, calling for the Ukip leader to....
Tweets