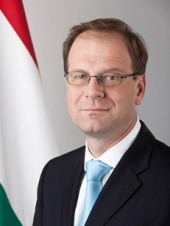 Tibor Navracsics
age: 52 years

European People's Party

Hungary

EC Commissioner for Education - Culture - Youth and Sport
Related to
Ranking among leaders of her/his own ...
Leader's Positon on Wholeads' Map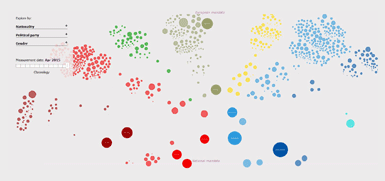 Click the image to identify a leader's position on Map
9.14
/10

8.68
/10

9.28
/10

% OF ALL SEARCHES/ MENTIONS
0.1115

Click on tabs to turn off individual graphs
Click to come back and forth on graph
Latest news about a leader
Improved Rights of Gifted Students
Thursday, March 21, 2019 06:34:00 PM
ZAGREB, March 21, 2019 - European Education, Culture, Youth and Sport Commissioner Tibor Navracsics and Croatian Science and Education Minister Blaženka Divjak said on Thursday that gifted students should have equal rights and an individualised approach during school.
EC scoreboard: Hungarian commissioner Tibor Navracsics got the worst rating
Friday, February 22, 2019 05:28:00 PM
BCW (Burson Cohn & Wolfe), one of the world's largest full-service global communications agencies, did a survey in which 1,769 stakeholders from the European Union gave their views on the performance of the Juncker Commission. According to their findings, the Hungarian commissioner responsible for....
Daily News 14 / 01 / 2019
Monday, January 14, 2019 01:20:00 PM
. Commissioner Tibor Navracsics , responsible for Education, Culture, Youth and Sport, said : "It is wonderful to see how young Europeans are using DiscoverEU to get to know their continent. In total, almost 180,000 young people from all over Europe have applied during the two rounds in 2018; and....
Tweets