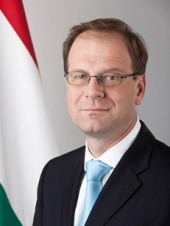 Tibor Navracsics
age: 52 years

European People's Party

Hungary

EC Commissioner for Education - Culture - Youth and Sport
Related to
Ranking among leaders of her/his own ...
Leader's Positon on Wholeads' Map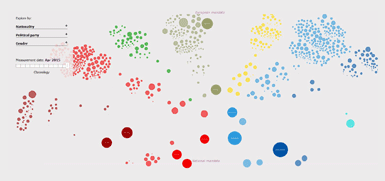 Click the image to identify a leader's position on Map
9.14
/10

8.68
/10

9.28
/10

% OF ALL SEARCHES/ MENTIONS
0.1115

Click on tabs to turn off individual graphs
Click to come back and forth on graph
Latest news about a leader
Tibor Navracsics: Asia-Europe cooperation increases in education
Thursday, May 16, 2019 12:00:00 AM
The European Commission remains committed to a global approach to education, said European Commissioner Tibor Navracsics on Wednesday at the 7th ASEM Education Ministers' Meeting / ASEMME7, highlighting the enhanced cooperation between Asia and Europe in the field, according to Agerpres.
Science meets Regions project goes to Hungary
Tuesday, May 14, 2019 05:27:00 AM
On 13 May 2019, Commissioner Tibor Navracsics is participating in the Hungarian edition of the Science meets Parliaments/Science meets Regions project, taking place in Balatonfüred. Tibor Navracsics, Commissioner for Education, Culture, Youth and Sport, responsible for the Joint Research Centre,....
Fidesz's Estranged Commissioner: Party's Place in EPP
Friday, May 10, 2019 05:33:00 PM
Although he hopes Fidesz will return to the EPP, Tibor Navracsics is glad he doesn't have to make the decision to join the party now. Azonnali.hu interviewed Hungary's European Commissioner at the EU leaders' informal summit held this week in Nagyszeben (Sibiu), Romania. Fact.
Investing in youth - Tibor Navracsics
Monday, April 29, 2019 08:36:00 AM
It is less than a month now until we all have the chance to make a choice. The European Parliament elections at the end of May are a unique opportunity for us to have a say on Europe's future, on how we should tackle big issues facing us today, such as the changing nature of work, threats to our democracies or climate change.
Tweets