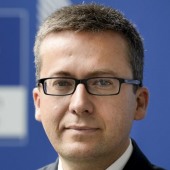 Carlos Moedas
age: 48 years

European People's Party

Portugal

Commissioner for Research - Science and Innovation
Related to
Ranking among leaders of her/his own ...
Leader's Positon on Wholeads' Map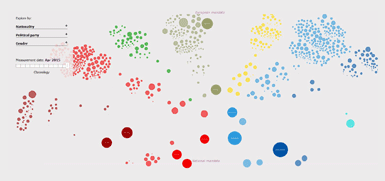 Click the image to identify a leader's position on Map
9.05
/10

8.56
/10

9.20
/10

% OF ALL SEARCHES/ MENTIONS
0.0879

Click on tabs to turn off individual graphs
Click to come back and forth on graph
Latest news about a leader
Experts debate the merits of €1B EU cancer moonshot, and how it could work
Thursday, March 21, 2019 12:47:00 PM
The EU's research commissioner, Carlos Moedas, wants to make a moonshot-style mission on cancer a centrepiece of the EU's 2021-2027 research programme. He has the ear and heart of Manfred Weber, the German MEP who is the early favourite to succeed Jean-Claude Juncker as European Commission president later this year.
EUR 100 Billion Innovation Fund Will Reach for the Stars
Tuesday, March 19, 2019 10:26:00 PM
The European Commission's science and innovation fund will be bolstered to seek out cutting edge projects that will 'inspire people in the same way as the moon landings did', EU Commissioner Carlos Moedas has announced. He said the focus would be on disruptive innovations and finance for missions....
EU Commission earmarks € 2 billion for new European Innovation Council
Monday, March 18, 2019 08:20:00 PM
The European Commission on Monday announced that a new startup investment programme will be supported with €2 billion in funding, according, Research, Science and Innovation Commissioner, Carlos Moedas , who also pointed out that this is the first time the EU executive has taken direct steps to directly invest in the private sector.
Moedas: Horizon Europe deal still possible before election
Tuesday, February 19, 2019 07:29:00 PM
European Commissioner of Research and Innovation Carlos Moedas | John Thys/AFP via Getty Images. Moedas: Horizon Europe deal still possible before election. Diplomats say final deal by May not crucial as long as sufficient details are agreed. By 2/19/19, 4:01 PM CET. Updated 2/19/19, 4:10 PM CET.
Keeping photonics on the European agenda
Thursday, January 31, 2019 11:51:00 PM
, and wrote an open letter to the European Commissioners Carlos Moedas and Mariya Gabriel. The two commissioners are members of the European Commission and are responsible for Research, Science, and Innovation (Moedas) and for the Digital Economy and Society (Gabriel).
Tweets