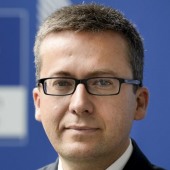 Carlos Moedas
age: 49 years

European People's Party

Portugal

Commissioner for Research - Science and Innovation
Related to
Ranking among leaders of her/his own ...
Leader's Positon on Wholeads' Map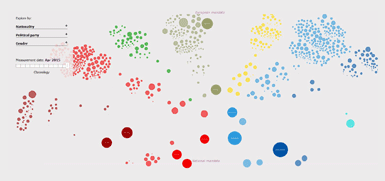 Click the image to identify a leader's position on Map
9.05
/10

8.56
/10

9.20
/10

% OF ALL SEARCHES/ MENTIONS
0.0879

Click on tabs to turn off individual graphs
Click to come back and forth on graph
Latest news about a leader
EUR 100 Billion Innovation Fund Will Reach for the Stars
Monday, March 09, 2020 01:14:00 PM
The European Commission's science and innovation fund will be bolstered to seek out cutting edge projects that will 'inspire people in the same way as the moon landings did', EU Commissioner Carlos Moedas has announced. He said the focus would be on disruptive innovations and finance for missions....
Horizon Europe sign-off 'sends signal' to EU budget negotiators, says Moedas
Sunday, February 02, 2020 11:34:00 PM
EU leaders and scientists need to loudly "defend" the proposed increase in EU research funding ahead of crunch budget talks in the autumn, said research commissioner Carlos Moedas, speaking after the Parliament's industry and research committee passed a deal on Tuesday 02 April that paints an....
EU begins discussions on Horizon Europe with eight countries
Sunday, February 02, 2020 11:34:00 PM
On 3 December in Brussels, ambassadors of the eight countries scheduled to meet with EU Research Commissioner Carlos Moedas for what's described as an "informational" meeting. The countries are Argentina, Australia, Brazil, Canada, Japan, New Zealand, South Africa and the US.
Tweets
Sorry, no tweets available for this leader