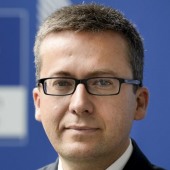 Carlos Moedas
age: 49 years

European People's Party

Portugal

Commissioner for Research - Science and Innovation
Related to
Ranking among leaders of her/his own ...
Leader's Positon on Wholeads' Map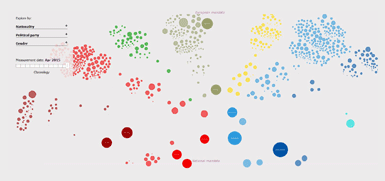 Click the image to identify a leader's position on Map
9.05
/10

8.56
/10

9.20
/10

% OF ALL SEARCHES/ MENTIONS
0.0879

Click on tabs to turn off individual graphs
Click to come back and forth on graph
Latest news about a leader
Previous Meetings
Saturday, November 09, 2019 05:46:00 AM
14-15 May 2019 18th plenary meeting of the EC's Group of Chief Scientific Advisors. During their meeting the Chief Scientific Advisors met: Commissioner for Research, Science and Innovation, Carlos Moedas, as well as Joint Research Centre Director General, Vladimir Šucha, to discuss the Advisors'....
Moedas: Europe should lead negotiations with academic publishers
Wednesday, October 02, 2019 02:29:00 AM
The European Union's outgoing research chief has called on nations to strike deals with academic publishers together, rather than negotiating country by country and weakening their power. Carlos Moedas, who is at the end of a five-year term as European commissioner for research, science and....
Angela Merkel made private appeal to support European Research Council
Wednesday, September 25, 2019 05:21:00 AM
The European Research Council has lots of fans, and apparently German Chancellor Angela Merkel is among them. At a conference in Brussels, Carlos Moedas, in his last weeks as EU Commissioner for research, science, and innovation, said that Merkel telephoned him once from her plane to voice support for the ERC.
Carlos Moedas' CV
Tuesday, September 17, 2019 11:18:00 AM
Carlos Moedas Portuguese nationality. European Commissioner for Research, Science and Innovation 2014-present Secretary of State to the Prime Minister of Portugal 2011-14 Member of the Portuguese Parliament 2011 Senior Economic Advisor of the Portuguese Social Democratic Party (PSD) 2010-11 Founder....
Download PDF - 97.6 KB
Tuesday, September 17, 2019 11:18:00 AM
– 1 – EN ANSWERS TO THE EUROPEAN PARLIAMENT QUESTIONNAIRE TO THE COMMISSIONER-DESIGNATE Carlos MOEDAS Research, Science & Innovation 1. General competence, European commitment and personal independence What aspects of your personal qualifications and experience are particularly relevant for becoming....
Tweets
Sorry, no tweets available for this leader