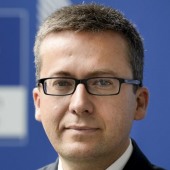 Carlos Moedas
age: 48 years

European People's Party

Portugal

Commissioner for Research - Science and Innovation
Related to
Ranking among leaders of her/his own ...
Leader's Positon on Wholeads' Map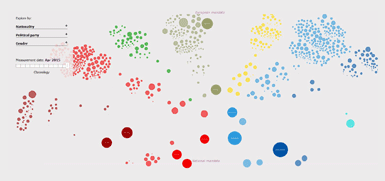 Click the image to identify a leader's position on Map
9.05
/10

8.56
/10

9.20
/10

% OF ALL SEARCHES/ MENTIONS
0.0879

Click on tabs to turn off individual graphs
Click to come back and forth on graph
Latest news about a leader
Previous Meetings
Wednesday, August 08, 2018 05:31:00 PM
9-10 July 2018 13th meeting of the EU Group of Chief Scientific Advisors. During the 13th meeting of the Group of Chief Scientific Advisors in Toulouse, the Chair welcomed the Group's new member, Nicole Grobert, who was appointed by Commissioner Carlos Moedas in April 2018 as replacement of previous Group Member, Cedric Villani.
More calendar items
Friday, July 20, 2018 05:46:00 AM
Portugal Carlos Moedas delivers a keynote speech at the Fernando de Sousa Journalism 2018 Award ceremony and visits the Museum of Portuguese Decorative Arts and Workshops. I am willing to take part in further surveys and testing of European Commission websites. I agree to answer a few optional questions after submiting this form.
European Commission publishes its €94.1B Horizon Europe proposal
Thursday, July 12, 2018 05:28:00 AM
EU Research Commissioner Carlos Moedas sent the European Parliament and member states a €94.1 billion research budget proposal on Thursday outlining increases in basic science spending and a blueprint for a new innovation council to spawn transformative inventions.
Tweets