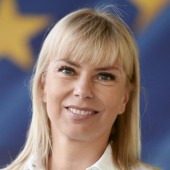 Elzbieta Bienkowska
age: 54 years

European People's Party

Poland

Commissioner for Internal Market - Industry - Entrepreneurship and SMEs
Related to
Ranking among leaders of her/his own ...
Leader's Positon on Wholeads' Map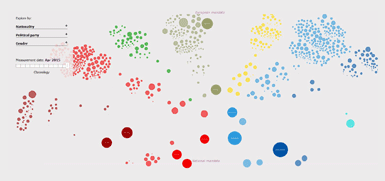 Click the image to identify a leader's position on Map
8.29
/10

7.69
/10

8.48
/10

% OF ALL SEARCHES/ MENTIONS
0.0326

Click on tabs to turn off individual graphs
Click to come back and forth on graph
Latest news about a leader
Daily News 30 / 11 / 2018
Friday, November 30, 2018 03:34:00 PM
).Elżbieta Bieńkowska , Commissioner for the Internal Market, Industry, Entrepreneurship and SMEs, said: I welcome the determination of the Council to agree on these new rules already now. The General Safety Regulation is crucial to improve road safety. Every year, roughly 25,000 people die on roads in the EU, which is unacceptable.
Intimidation And Ministerial No-Shows: Dieselgate Has Turned Nasty Again
Friday, November 23, 2018 01:50:00 PM
Elżbieta Bieńkowska, the European Union's industry commissioner, is not known to mince her words. And so when she learned this week that German Transport Minister Andreas Scheuer will not be attending her emergency Dieselgate summit in Brussels due to take place next Tuesday, she let her fury be known.
EC welcomes FCC decision to allow use of EU's Galileo system in US
Friday, November 16, 2018 06:00:00 PM
European commissioner for the internal market, Elżbieta Bieńkowska, welcomed the decision of the US Federal Communications Commission (FCC) to allow use of EU's Galileo global navigational satellite system in the United States. "I am very pleased that this waiver was granted.
Debates - Thursday, 25 October 2018 - Strasbourg - Provisional edition
Monday, October 29, 2018 10:26:00 PM
Elżbieta Bieńkowska, Member of the Commission – Madam President, thank you very much for this question as it allows me to update you on the state of play of the implementation of the two regulations on medical devices. I know this is an extremely important issue.
Don't export old diesels to eastern Europe, EU warns German carmakers
Tuesday, October 09, 2018 07:01:00 PM
The European Commission fears that carmakers in Germany would seek to export old diesel cars removed from German streets under planned trade-off incentives to eastern European countries, Industry Commissioner Elzbieta Bienkowska said. German carmakers and the government hashed out a compromise deal....
Tweets