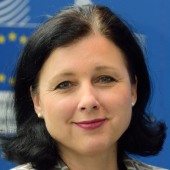 Vera Jourova
age: 53 years

Alliance of Liberals and Democrats for Europe

Czech Republic

Commissioner for Justice - Consumers and Gender Equality
Related to
Ranking among leaders of her/his own ...
Leader's Positon on Wholeads' Map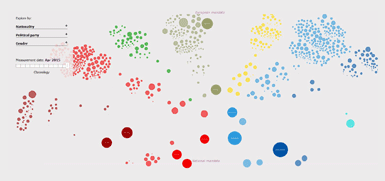 Click the image to identify a leader's position on Map
9.02
/10

8.65
/10

9.18
/10

% OF ALL SEARCHES/ MENTIONS
0.0867

Click on tabs to turn off individual graphs
Click to come back and forth on graph
Latest news about a leader
EU says VW repairs most cars with cheating devices
Sunday, August 12, 2018 05:47:00 PM
World Bulletin / News Desk. German auto giant Volkswagen has fixed millions of cars found with emissions cheating software since a 2015 scandal, but must do more to satisfy consumers, the EU said Monday. "Volkswagen has largely fulfilled the action plan they promised, EU consumer affairs commissioner Vera Jourova said.
EU Confronts Member States Issuing Citizenship for Money
Friday, August 10, 2018 05:32:00 PM
DW - The European Commission is calling on EU countries to be more cautious when granting citizenships, according to an interview with Justice Commissioner Vera Jourova published in the German daily Die Welt on Tuesday. Jourova said an increasing number of EU member states had been issuing....
EU confronts member states issuing citizenship for money
Tuesday, August 07, 2018 01:53:00 PM
Europe EU confronts member states issuing citizenship for money. The EU says member states need to keep an eye on the number of citizenships they hand out in exchange for investment. Justice Commissioner Vera Jourova has warned that citizenships for sale represent a security threat.
Tweets